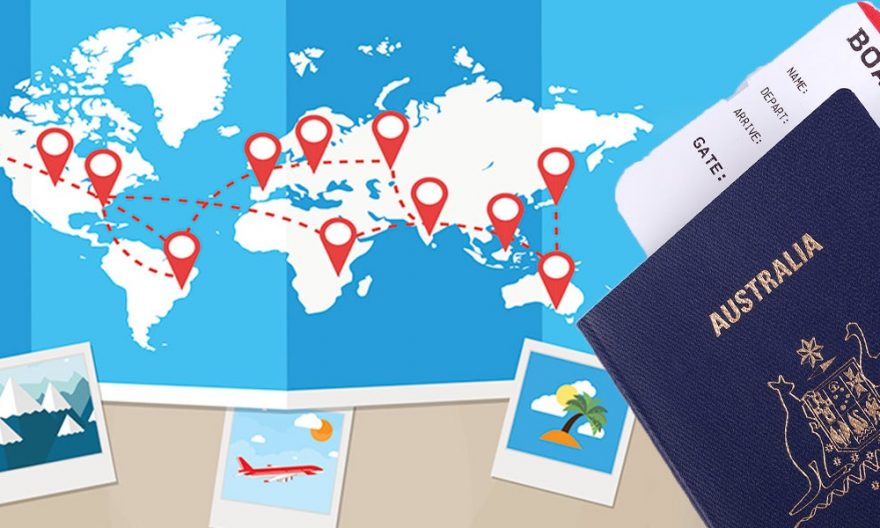 1,388 total views, 6 views today
Are you holding off plans to visit a favorite destination because of lack of finance? If so, then you do not have to worry anymore, because we have compiled a list of interesting and workable tips to arrange the much-needed funds for travel. So, let your wanderlust spirit unfold, because we have the right solutions to make your dream for a vacation abroad come true.
It is best to plan your finances ahead of your vacation. Depending on how much funds you need, you can start saving money months ahead. When the time arrives, you will have enough funds at hand to afford a trip overseas. Open a separate bank account for such expenses. From your monthly income, you can deposit a part of the amount to this account that will be used only to fund the travel. This way, even if the trip is unplanned, you will face no monetary woes.
Traveling solo has its own thrill, but in case you want to reduce expenses for lodging and sightseeing, then you can consider a group trip. Here, the stay and transportation cost is lesser because the same gets shared between individuals.
Get in Touch with a Friend Abroad
If you have a family member, acquaintance, or a friend living at your favorite overseas destination, then you can get in touch with them to see if they can help you with accommodation and other arrangements. Most probably they will let you stay at their house and thus, you can save on stay, and on food to some extent. Or at least they can plan your stay at an affordable place and safe locality. They may volunteer to travel along and are aware of local transportation routes, saving on unnecessary cab expenses.
A traditional business loan takes care of business related expenses such as working capital, hiring staff, renting workplace, project finance, etc. However, some fund-providers can extend the loan to cover cost of business trips as well. Once overseas, you can explore surroundings when you get time off. You can consider a line of credit or a personal loan, if the loan on business does not provide for travel expenses. Compare the cost of loans with alternative funding options, and choose the one that suits your pockets.
Frequent fliers with an airline can earn free flier miles. If you have earned free flier miles then utilize it to avail discount on plane tickets to your favorite destination. When you want to book flight tickets, check how much flier miles you have, and apply it to the ticket cost, and avail a huge drop in the ticket price.
Many off you may keep off travel plans because the cost of the journey is too much. But, there are many travel agencies that offer the option of fly now and pay later. Under 'fly now and pay later' scheme, you can purchase flight tickets without paying a penny. There will be a small interest percentage charged on the original ticket price, but at least you can repay the whole amount from your income in monthly installments.
Another way to reduce travel expenses is to visit a destination during its off-season. You may miss out on a few things that you would have enjoyed during the peak season, but there are many benefits to avail instead. Such as, accommodation costing almost 3 times cheaper, comparatively lower food cost, than that during the peak season. If you do your research well, then you will definitely find several destinations around the world that are good to visit even during off-seasons.
If you have a large circle of acquaintances and friends then you can sponsor your trip with crowdfunding. You can set up a crowdfunding campaign online. There are several sites that support such initiatives. If you intend to travel for a social cause, such as helping out villagers of a with farming, home construction, educational purpose, then such trips can attract more contributors.
Many of you could be self-employed or salaried and earn a specific amount over a month. This income may be insufficient to take care of travel expenses to an expensive destination. But you have a way around- no not a soft loan, arranging sponsor, etc. but putting your own skills to play.
Are you good at painting, singing, dancing, playing a musical instrument, or just any additional skill you can use to earn extra income? If so, then do not think twice, but use your hobbies and skills to arrange funds for at least the plane tickets.
There are several companies that are prepared to pay travel bloggers for visiting destinations and sharing their experience about it. The bloggers get everything sponsored, right from travel tickets, to stay, and even entertainment and food. So, if you are a travel-enthusiast and like sharing stories, then you should explore this option.
If you have a job interview abroad, then usually the hiring company will pay for your stay and plane tickets. This is an excellent opportunity to explore the destination if you have enough time at hand. You can immediately save on the cost of the journey and accommodation, leaving you with sufficient funds to plan a tour around.
If you had surplus fund what would you do with it? Maybe purchase a gadget, spend on home décor, or invest the amount somewhere. But what if for once, you can allocate this fund for a travel trip? We understand that this is asking you to splurge on something that you can avoid, but a good vacation is worth to spend on. Don't you want to tick off that destination off your bucket-list?
So why wait to explore your dream destination overseas? Consider the tips mentioned above, and pack your bags for an adventurous trip abroad.
Warm blue seas, beautiful destinations, islands, enjoyable nightlife, friendly people, and the best seafood – Sailing Croatia has it all! Chilling on the traditional deck of the sailing boat and enjoying Croatia is once in a lifetime opportunity!