The city of Bhopal has its own mesmerizing charm with which it attracts flocks of tourists and travel enthusiasts throughout the year. If you want to capture the true spirit of Bhopal, you must go the local spots apart from the popular tourist destinations. The temples and mosques of Bhopal contain such a spirit in themselves that you are going to love them as soon as you step on to them.
Book hotel in Bhopal beforehand because in a city like Bhopal, the tourists keep pouring in all around the year. Once you are done with your transportation and lodging for your trip, make sure you don't miss the important religious places of Bhopal on your trip. Here, take a look.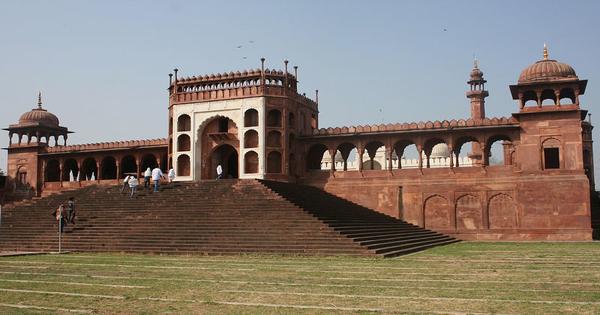 Birla Temple: One of the most famous temples of Bhopal, the Birla Temple is built in the modern time which shows intricate works of architecture. The temple premise is full of positive vibes and is the most popular amongst the locals. The temple houses Goddess Laxmi and her divine consort, Vishnu. Do visit this place.
Taj-ul-Masjid: Masjid means Crown amongst the mosques. This grand Masjid, which is situated at the heart of the town is something that will make you flabbergasted once you visit this place. Considered as one of the biggest mosques of Asia, this mosque was completed in the 18th The pink façade, the minarets, the intricately carved pillars and walls are something that has a hypnotic effect on the tourists. Check out the beautiful lake in front of the mosque.
Bhojpur Temple: Famously known as the Somnath of the East, the incomplete temple of Bhojpur is something you ought to visit on your Bhopal trip. The temple houses world's tallest Shiva Lingam which is carved from a single stone. The mesmerizing architecture of this temple with its all roughness and unpolished stone walls are something you must not miss for yourself. Do visit this place.
Jama Masjid: This Masjid was built by Qudisiya Begum in the year 1837. The two large minarets of this mosque add beauty to this mosque. The architecture of this mosque somehow resembles that of Jama Masjid of Delhi. This is considered a holy place amongst the worshippers and the grand cupolas which can be found inside the mosque are beautiful in every sense. Do visit this place of worship.
ManuaBhankiTekri:A place of faith for Jain devotees, the famous ManuaBhankiTekri is one of the most beautiful temples of Bhopal. The temple is located on top of a hill, Lalghatti and provides a stunning view of the whole city of Bhopal. The structure of the temple is mesmerizingly beautiful and attracts hundreds of devotees throughout the year. Do not miss this place by any means.
The religious places of Bhopal contribute to the religious harmony of this place. Do visit these places to get a glimpse of the real Bhopal. search for hotels in Bhopal India and get going! All the very best!