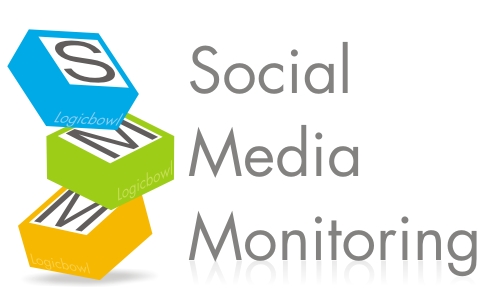 973 total views, 6 views today
Almost everyone these days is digitally connected most hours of the day through the use of social media such as Facebook, LinkedIn, Twitter, YouNow, Tumbler, SecondLife, Yelp, Google+, SnapChat, Instagram, and so many others. Many juggle multiple accounts while mobile which usually means walking and driving or even in the company of friends and family. Participation and acceptance of social media varies by generation – baby boomers, generation X and generation Y or more commonly the millennials. The millennials are not concerned about information security and privacy but being popular and social recognized as part of a larger, virtual community by participating in identifying "favorites,""likes," reTweets, blogging, increasing followers, uploading viral videos, and so much more. As a public relations professional, you need adequate tools which allow you to increase the number of posts you upload, expand the number of social media channels, monitor trends across all social platforms simultaneously, and provide dashboard and data analysis reporting of results as they rapidly development to stay on top of your "A" game.
The nation's 100 largest advertising firms boosted their total US ad spending in a recent year by almost five percent. This fact isn't blatantly obvious to the average consumer to know that spending had increased if you compared data to previous years' measured media results. Companies such as Nielsen typically measure media by monitoring means and report on the number of households that watch the Super Bowl and other related demographics of the viewers. One must ask where is all the money going which includes various tools for search marketing, surveys, videos, and other forms of social media, promotions, and direct marketing means. As a result, funding streams are going into channels which directly connect them with targeted consumers. Conversely, to refer to an 'unmeasured' source is to infer a bit of a misnomer because companies divest into search optimization and 'click-through' that actually can be measured.
There are two types of social media monitoring methods: quantitative and qualitative. Tools used for qualitative measures include the 'sentiment' behind the comment made by the public that provides an insight behind thoughts and feelings similar to the proverbial 1970s "mood ring." Some quantitative tools include measurement data indicating the number of Twitter followers, number of Facebook fans, LinkedIn connections, avatars, blogs, and other quantities. Before deciding on whether your organization should or should not embark on social media monitoring, the main objective must be identified and then let that be the driver, assuming that enough resources including funding and staffing exist, towards providing a lifetime of customer-based loyalty and branding expansion.
Universal-Info Media Monitoring – this is the "go to team" if you want situational awareness for your business. Just like our US Warfighters in battle, an organization needs multiple listening posts and observations posts to gain intelligence of the enemy or, as in most cases, the market place. No organization can withstand the financial damage that can be done to its reputation or branding – it takes a special team to contain the battle damage assessment but then it may be too late unless acted upon immediately. If you want actionable intelligence, Universal provides professional service 24/7 so your staff isn't stuck in the trenches of daily operations. By the time a news snippet is released or Tweets have trended, it may be too late to analyze and redirect your organization marketing efforts – the sheer volume of data and the required analysis would demand all of your resources to bear and in today's economy, lean is in!
Radian6 – this tool helps companies listen to what people are saying about them online. It also is helpful in that it engages in those conversations across the social media platforms. From blogs and comments to multimedia, boards, forums, and communities like Twitter. Radian6 collects discussion data and happenings online and gives businesses the ability to analyze, manage, track, and report on the on their social media monitoring and engagement efforts.
Brandwatch – this comes from one of the industries leaders in social media listening and analytics technology platforms. Through daily collections of millions of online conversations from users with the tools to analyze them, empowering brands, and facilitates 'business intel' with which agencies can make decisive and actionable information, data-driven business decisions. The platform is flexible, customizable, and is great for beginners through experts to utilize because it appeases advanced users who are always looking for more and more data. This is one of those tools with the highest number of supported Boolean queries – something to keep in mind if you want to build really flexible and accurate social listening queries. Also included is an accurate 'sentiment' analysis features.
Digimind – touted as smart software which listens, engages, analyzes, and reports, Digimind helps your organization to know your audience through limitedless monitoring of social medial and web sources and accurately be informed to take decisive action to focus your marketing plans with the who, what, where, when, and why behind the chatter. In addition to user intuitiveness, this tool provides thorough analytics regarding the ability to adjust your organization's campaigns based on what is working best and what your competitors are doing.
Crimson Hexagon – ForSight empowers marketers and market researchers to listen to online conversations and understand the opinions of consumers, shoppers, and audiences expressed on social media. This tool is very useful to collect data used in conducting qualitative market research. It's helpful in facilitating the identification of patterns in consumer processes and leading to new discoveries and findings towards innovations. The tool offers the ability to train it on how to categorize 'sentiment.' This is what gives Crimson Hexagon an advantage over the its' competition because it uses an algorithm to categorize posts into 'sentiment' buckets. However, there is no tool on the market which would provide an accurate enough analysis on 'sentiment' -the human must remain in the loop for full proof analysis of your social media sphere.