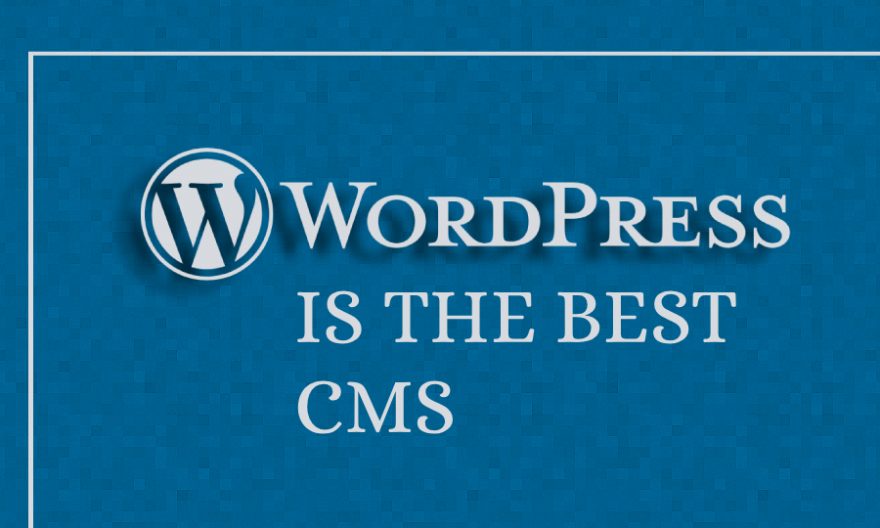 1,670 total views, 3 views today
The emergence of content management systems has revolutionized web development. A CMS is a software application which enables users to create and modify digital content. It creates a collaborative environment where multiple users can create, edit, and publish content. People can conduct most tasks without needing to write any code. It can be safely said that among all platforms, WordPress is the best CMS for building professional websites. In case, its intuitive user interface, easy learning graph or convenient nature does not convince you, these statistics surely will. The open-source platform is the engine which powers about 34% of the world's websites. It has also cornered over 50% of the CMS market share. Let's see why it should be the first choice for creating a professional interface.
1. Easy To Use Nature
The platform can be operated by anyone with limited technical experience and absolutely no programming knowledge. Even a complete beginner will get familiar with the features of the CMS within no time. Its intuitive user interface has simple self-explanatory options which can be easily understood. Everything can be done through the admin dashboard whether it is writing and modifying content or customizing the website. It allows users to exercise complete control every aspect of managing their interface. Its simple nature does not mean that it is not powerful enough. It can be used to execute all kinds of projects irrespective of the complexities involved.
2. Extension Of Functionality With Plugins
WordPress provides various useful features which work out of the box. However, professionals may want to enable some additional functions to fulfill their unique requirements. This can be easily done without writing a single line of code. The CMS allows users to extend the functionality of their interface through plugins. These pieces of software let people add features like a contact form or social sharing. People can also use these solutions for efficient website management. In fact, you can find at least one plugin for almost every conceivable functionality in the world.
3. Availability Of Professional Themes
Are you a photographer looking to create a website to monetize your work or a blogger who wants to build a community? The platform has a theme for all kinds of professionals. These readymade templates have been categorized based on major industries and professions. So, a photographer can choose a photography theme which will have the necessary elements she desires like a gallery for displaying her work. This makes the job easier for a person as she does not have to do extensive customization to align the interface with her needs. Themes and plugins are two of the biggest reasons why WordPress is the best CMS for making professional interfaces.
4. Optimized For Better Online Visibility
As a website owner, you will want more and more people to visit your interface. This can be made possible by implementing search engine optimization best practices. It involves modifying the structure and content of your website along with other actions so that search engines can discover it easily while finalizing results for related searches. WordPress is an SEO-friendly platform with a clean core code and out of the box facilities like generating efficient permalink structures. The capabilities can be enhanced by using SEO plugins which help in adding titles and meta descriptions besides optimizing content for targeted keywords.
5. Convenient E-commerce Options
Professionals such as freelance artists will want to use their website for selling their work. When they choose WordPress as the web development platform then they get the facility for easily adding an online store to their interface. This is made possible by e-commerce plugins like WooCommerce and Easy Digital Downloads. WooCommerce is one of the most widely-used e-commerce solutions in the world. These tools come with all the necessary elements required for running a virtual outlet. Users can sell physical as well as digital products through the shops created with these solutions.
6. Valuable Community Support
It is inevitable that a website owner will need assistance at some point of time for managing the interface. The open source CMS has a large and thriving community of all types of users. There are professionals, seasoned experts, beginners as well as enthusiasts. All these people have made valuable contributions to the platforms by creating themes, plugins or by enhancing the core functionalities. Many of them provide detailed how-to videos or voice their opinion on discussion forums and user groups. This means that people can find effective help on all aspects of the CMS in a number of ways.
Conclusion
It does not matter if you already own an interface built with another development tool. You can always convert website to WordPress and take advantage of its beneficial features.