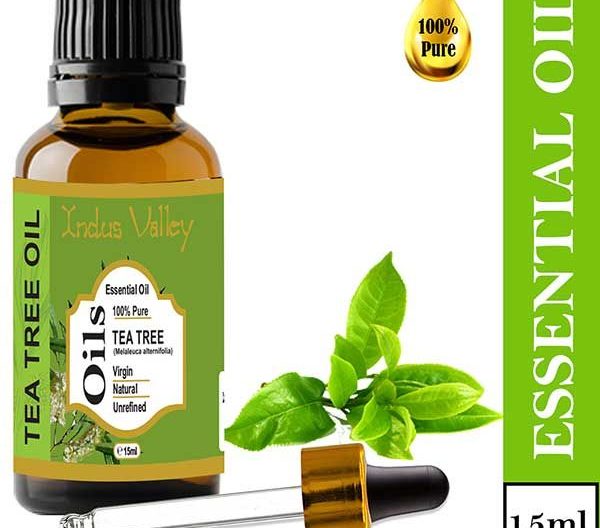 Tea Tree Oil: Ways to Use for Beautiful Skin and Hair
Nowadays tea tree oil has become a very popular ingredient in our skincare regimen. Several cosmetics brands use this essential oil in their products especially for treating oily and pimple prone skin.
Tea tree oil bestows enormous benefits to skin and hair. This essential oil can't be applied directly to the skin or scalp for curing any issues.
Do you want an everlasting solution for your problematic skin and tresses? Here are different ways to use tea tree oil to get happy skin and lovely locks.
Tea Tree Oil for Skin
While using this oil for skin make sure you possess oily skin. Applying this oil on dry skin makes the skin irritation more severe. Get the benefits of tea tree oil on face using these methods to have a non-greasy refreshed skin.
Brown Sugar and Tea Tree Oil for a Lively Skin
Many of you may try various over the counter scrubs to remove dead cells. Make your own 100% natural and effective scrub to get rid of dull skin.
Grind 2 tbsp of brown sugar. Add one tbsp. honey and 3 to 4 drops of tea tree oil. Massage it on the face for 5 minutes. Repeating this tip for thrice a week will end up with a bubbly glowing face.
Green Tea and Tea Tree Oil to Reduce Acne
The oily skin catches pollution and germs while you travel outside. This produces acne which is very difficult to eliminate.
Tea tree oil has anti-bacterial property that clears acne while combating the germs continuously multiplying on skin. Add a few drops of tea tree oil in a paste of gram flour and green tea. Apply this pack for 10 minutes and rinse it with plain water. This pack removes the acne and prevents the face from getting oily.
Almond Oil and Tea Tree Oil to Maintain the Oil Balance of Skin
Almond oil is very light and absorbs into the skin very easily. If you have normal skin and still facing pimple problems then you may use tea tree oil to get rid of pimples without impairing the normal oil balance of your skin. Mix sweet almond oil, yogurt, and tea tree oil. Apply this pack for 10 to 15 minutes and wash it off with an oil control herbal face wash. This is quite effective for long term problems.
Tea Tree Oil for Hair
Are you distressed due to the enduring problem relating to your adorable locks? Know the tea tree oil benefits for hair and how to use it to get rid of the hitch.
Coconut Oil and Tea Tree Oil to Stimulate Hair Follicles
If you are facing any issues such as hair fall or thinning of your mane, it indicates towards your unhealthy scalp. Nourishing your scalp may resolve these snags from the roots.
Mix tea tree oil with your preferred carrier oil such as coconut oil or almond oil. Mix 2 tsp of olive oil in the mixture. Slightly heat the mixture before applying it. Don't boil or heat this solution too much as it will trounce the nutrients of the oil. Massage this oil all over your scalp and cover your head with a warm towel. This way the oil will get penetrated to the roots stimulating the roots.
This application strengthens hair roots preventing the roots from getting dry.
Yogurt and Tea Tree Oil Hair Mask for Dandruff Treatment
The antifungal properties in tea tree oil aids in dandruff treatment and also relieves the scalp from itchiness and irritation. In a glass bowl, take a cup of yogurt, a few drops of tea tree oil and argan oil, and 2 tbsp of honey. Mix all the ingredients well and apply to your scalp. You can put the remaining mix to the hair strands too. Wait for 10-15 minutes for the pack to act on your scalp and wash your hair with any organic anti-dandruff shampoo.
Jojoba Oil and Tea Tree Oil Massage for Dry Scalp
One of the major reasons for hair fall is the acute scalp dryness. Dry scalp can result due to the lack of proper blood circulation near the scalp area and hair roots. Over time, the pores on the scalp may get blocked due to oil accumulation, dirt deposits, and so on.
Tea tree oil is an excellent ingredient to unclog the scalp pores and promote blood circulation, allows the natural oils to reach the scalp surface for effective moisturization. Mix a few drops of tea tree oil in about 4 tbsp of jojoba oil. Apply this oil to scalp and massage in circular motions without pressing. All the oil to rest on the scalp for 30 minutes and rinse well with plain water.
Do this oil massage every day during winter to keep your scalp healthy and nourished throughout the severe dry season.
Tea tree oil is extremely beneficial for hair and skin.
1,260 total views, 3 views today