When talking about the employment opportunities and industries in entire eastern India, Durgapur is the city that is known as the most industrialized in the region. This city is located in the state of West Bengal, India. It is one of the largest industrial hubs because a whole array of manufacturing industries is available out there. City's industries are divided into four categories that you should know when you are looking forward to establishing your career here. There is a list of industries, take a look at them.
Core Industries
These are the type of industries which provide essential products for the country's economy. There are a few names written that are involved in this industry.
Durgapur Steel Plant

Durgapur Thermal Power

The Durgapur Projects Ltd.

NTPC-SAIL Power Co Ltd
Large Scale Industries
A large-scale industry is defined by three characteristics including machinery, employment, and application of regulatory. To know the names of some leading companies of Durgapur, take a look at the following list.
Alloy Steel Plant

Bharat Petroleum Corp. Ltd.

Birla Corporation Ltd.

East India Pharmaceutical Company

Indian Oil Corporation Ltd.

Ultratech Cement Ltd.
There are several other established companies which offer top-quality products such as Cement, petroleum etc.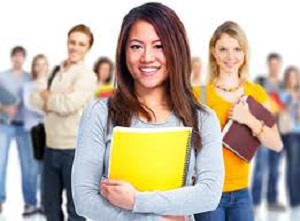 Small Scale Industries
This is the type of industry that has a fixed investment in plant and machinery. Here is the list of some companies from this sector.
Adhunik Corporation Ltd.

Bhagat Jee Steels Ltd.

Corporate Ispat Alloys Ltd.

Indane Bottling Plant

The Supreme Industries Ltd.

Shivam India Pvt. Ltd.
Many other companies are also available out there which have been contributing to the economy of the nation.
Enterprises Industries
The companies of this industry satisfy the needs of organizations including schools, clubs, and charities etc. And such companies are,
M/S Amalgamated Engineering Corp.

M/S Arodit Engineering Works

Sri Krishna Enterprise

M/S Durgapur Engineering Co. Ltd.

M/S India Engineering Company
This wide range of availability of industries in Durgapur City offers excellent employment opportunities to the locals. When you are planning to move in this city, it would be important for you to find a job depending on your requirements. Finding a good job is not as easy as it sounds because the competition is very high at the present time. So it has become important for a job seeker to stand out from the rest to get the recognition he or she deserves. And to make it happen, you must use a convenient and organized way for job search,
Although several methods are available out there to rely on, online source is something that can be the best choice when you need an effective way of hunting down a job matching your needs. To explore available jobs in Durgapur, you must seek the help of one of the online job portals such as Monster India which is a great platform for job seekers to get connected with potential employers. On this portal, several employers actively post thousands of job requirements. You can get the chance to discover required jobs by creating a profile and uploading an updated resume. Apart from this, you can take advantage of options to refine your search based on location, employer, and industry preferences.