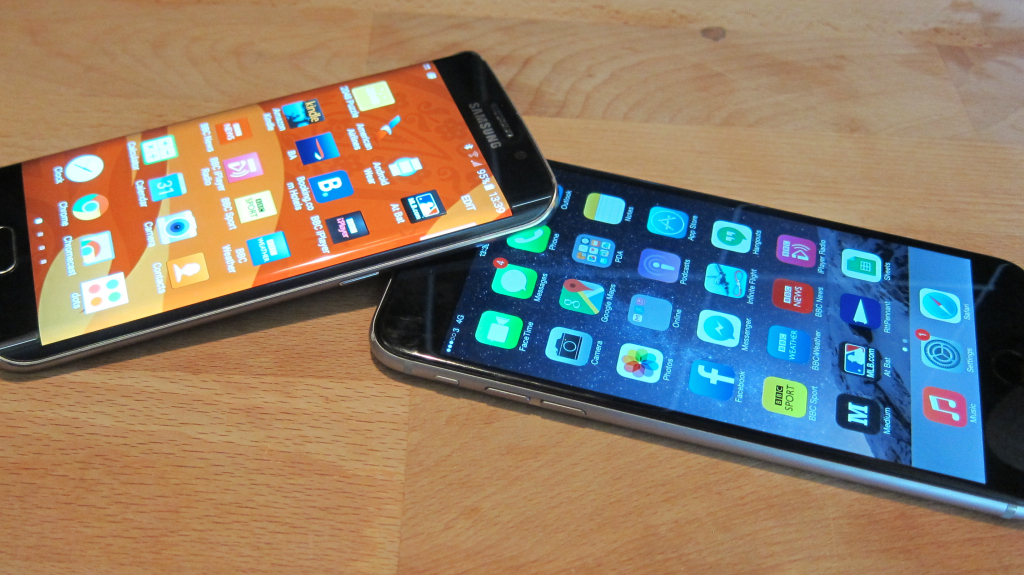 2,089 total views, 9 views today
The new Samsung Galaxy Note 5 released in August 2015, is a very splendid smart phone from the brand. The smart phone of the era can certainly be crowned by the new Galaxy Note 5. Because of it available features and facilities Galaxy Note 5 has created a new accent for the users, the users would certainly love to grab one of the exciting device. iPhone 6 and iPhone 6S can even be get aback when competed with the new Galaxy Note 5. Some basic features included in the Galaxy Note 5 are certainly the best than other smart phones available in the market.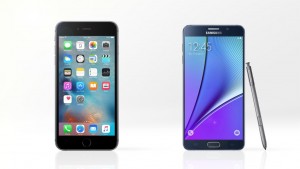 Differentiate between iPhone 6 and iPhone 6S and Galaxy Note 5
Some of the features can be viewed in comparison of Galaxy Note 5 with iPhone 6 and iPhone 6S. At first let us view the basic features of iPhone 6 and iPhone 6S-:
I phone 6s -4.7" retina HD display with 3D touch
I phone 6s plus – 5.5" retina HD display with 3 D touch
12 MP rear camera 1080p HD video
5 MP front camera
64 bit A9 chip,
New alloy 7000 series aluminum
Finger print sensor
3GB RAM
OS used- IOS 8.4.1
Whereas the new Galaxy Note 5 have more advantageous and user friendly features. Viewing the features and specs of Galaxy Note 5-:
Super AMOLED of 5.7" display, enhanced with gorilla glass making it damage proof.
16MP rear camera, with auto focus and LED flash.
5 MP powered front camera
Curved designed model
Barometer, accelerometer, gyro sensors and infrared sensors
RAM with 4GB.
Operating system – Android 5.1.1(lollipop version) makes the device user friendly.
Exynos 7420 processor with Quad Core 1.5 GHz and Quad Core 2.1 GHz.
Some other eye catching features of the new device
A 3000mAh battery holds the capacity to workout efficiently with the advanced features in the new device. The device is even enabled with easy charging option. The battery used in the device is non-removable. The S Pen strategically explores the user-friendly options of Galaxy Note 5, which is certainly very exclusive and superior in the long run of smart phone. S Pen provided in the device is very easy to use; it can be operated by one of us, as the sensors enable it to provide auto clouding option as soon as you detach the pen from its place, it as simple as to use a simple /normal pen on paper. The device waves out the problem to use external memory as because it is available with inbuilt memory of 32, 64 and 128 GB classified in different models. This avoids the use of external memory as any external memory space may not be required more than the availability. With these specific causes and features certainly you will be able to enjoy your work very easily and effectively. This even makes your life entertaining, defining with a new era of technology.
After the vast comparison between Galaxy Note 5 and iPhone 6 and iPhone 6S, you must have gotten idea of about the standardized features and compatibility according to your need of either entertainment or work. Rush to the stores and check for Galaxy Note 5.