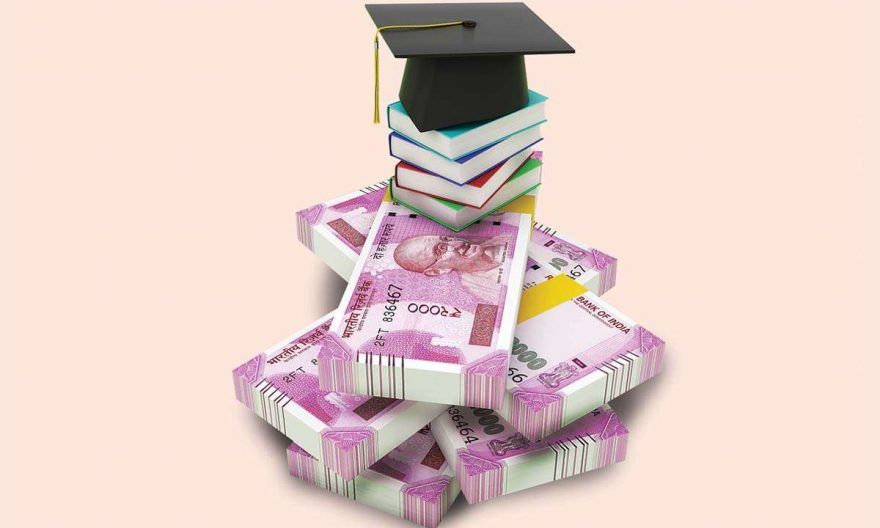 2,729 total views, 6 views today
The Indian literacy rate has grown to more than 74%, according to the 2011 data, before which the growth has been quite slow (a growth rate of only 9.2%). Also, according to the Ministry of External Affairs, more than 7.5 lakh students from India are going abroad for their education.
Be it a school or a college; education comes with a price of its own. According to the RBI date, the expense for education fees increased to $2.8 billion in 2017-2018 from $1.9 billion in 2013-2014. Thus, your dream of studying in one of the best colleges in world may be a burden on your pocket. The safest option that is open to you is a loan against property for education. Applying for a loan may seem to be a complicated process as there is a need for a lot of documentation. However, there are certain NBFCs and financial institutions that have made the process easier by providing the online application method. Given below are some specific tips on how to apply for education loan.
How to Apply
Once you are aware of how to apply for education loan, the process of the application becomes more comfortable and fast. You can use the online method to make it more convenient. For applying online, all you have to do is:
Step 1-
Visit the website of your lender and fill up the online application form. Make sure you fill the application form cautiously as the approval will depend on the information you provide. Also, provide valid information to ensure faith and transparency.
Step 2-
Once your application gets approved by the lender, the representatives will contact you within 24 hours. All the necessary documents like KYC documents, property papers, etc. will be collected by the representatives.
Step 3-
After the representative submits the documents to the lender, the lender performs verifications and risk assessment. Once your lender completes the verification process, the amount will be disbursed to your account.
If you follow these steps on how to apply for education loan, the process will become hassle-free. However, there are specific things to consider before you apply for the loan.
1- Decide on the type of Loan:
While you are planning to apply for a loan for your education, there are two types of credit that is available to you. You can either apply for education loan or a loan against property.  Both have significant differences when it comes to the features and benefits.  Like, loan against property has a longer tenor, higher loan amount and is a secured loan while education loan is unsecured in nature. Consider all the differences carefully to understand whether loan against property or education loan, which one is better for you.
2- Choose your Lender:
Once you have decided which type of loan you want to go for, that is, whether an education loan or a loan against property, request for quotations. Different NBFCs will give you different quotes, read them cautiously before you confirm on the lender. Also, study the terms and conditions associated with the loan. Choose the lender that you are comfortable with.
3- Have a Proper Estimate:
The first step for an application is to analyse the amount for which you will apply. Make sure you include all the fees that you need for your education such as college fees, private-tuition fees (if necessary), living and travel expenses (if you are studying abroad or in a different state), books, fooding and lodging, and other various expenditures. Having a proper estimate of your expenses would help you analyse the amount of loan you require and against which property you will take the loan.
4- Study about the Charges and Tenor:
Once you are sure about the type of loan, enquire about the EMI tenor, interest rate, pre-payment and foreclosure fees, and other applicable charges before finalising your lender.
Many financial institutions and NBFCs provide attractive interest rates and tenor. Once you have estimated your finances, you can follow the above mentioned steps to know how to apply for education loan to complete your application process.