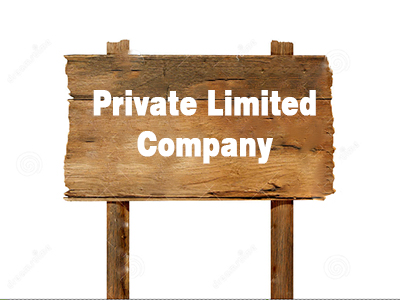 1,026 total views, 6 views today
Starting a "Start-up" company is not easy. You need to do hard work, thorough research and need to find enough funding source to ensure that the company takes off, so it runs steadily.
There are a lot of start-up ideas that don't turn into entrepreneurial success right way. You might reach a point where you no longer have enough finance to keep the start-up running. It may be because the idea was not well-accepted by people or also possible that investors are no longer willing to join you. Worse, might suddenly your competitor start to attract all your customers to their side. In this situation you need to stay calm, do not panic.
Money is always flowing in any businesses, and this is an issue that can be fixed. Once your business is running out of finance, you still have some weeks left to recover. Make the most use of the time you have in your hands. When you are panicked, you might take the wrong decisions, and this is going to harm your business even more. Gather your thoughts together, compose yourself and focus on what needs to be done.
Here are the few things you should do when your business starts running out of finance.
Discover what went wrong.
Before you think about what needs to be done, you have to assess what happened first. Get at the root of the cause, that why you are business is running out of money at this point in your start-up so that you can decide what would be best for the company if you have gained all the details.
However, make sure this process does not turn out into a blame game. Because this is not a time, and it is the time to make the right moves for your business.
Write down your options.
Since you are having a hard time with your business, you can either sell the company, or you can raise money to pay for the loans and have enough cash on hand. There is no right or wrong direction. It all depends upon the way you assess the situation. If you can still find a way to raise money and salvage the business, just do it. On the other hand, if you find interested investors, they can turn things around, you better entrust the company to them.
Start moving quickly.
You have a small window between now and the day when you entirely run out of finance to keep the business running; therefore, you require to act quickly. If you are looking for investors, call people. Make them understand what are offering them. Tell them to make a decision as early as possible so that you can also consider other interested investors. If you cannot find the investors, you might decide to set off some of the employees. This is not the best way, but it is that cost-cutting measures after all.
Don't act too desperate.
Don't go desperate, show some professionalism and sense of maturity because losses happen and on the other hand are a sign of growth. You are running out of time, and you don't have enough money to run the business, this doesn't mean that you should act desperate. You have to remain skillful. Don't show your panic mode or desperation, while talking to the investors. Instead, show them the merits of buying your business or investing in it without lying about your current financial status. You should also make deals that are somewhat favorable to you and negotiate. Don't instantly close a deal because you feel like you won't have any another option left if you let go of this one.
Work hard.
Aside from raising funds, look for a creative means to improve your business. If you have ascertained that you have low sales, you might need to improve your products or services. Rethink your marketing strategies, if you are having a problem reaching to a lot of people. Involve more people in your time.  Perhaps, the earlier ideas failed because you did not consult a number of people, you relied on what you thought was right. Like you have registered a proprietorship registration instead of Private Company registration It doesn't work that way for a start-up. A lot of people might have something to contribute that will help to improve your business, and you need to trust them that they can get things done right.
If your target customers were taken away by other unexpected competitors, don't just leave the fight, you have to fight head on. And it means you need to find what their weakness is and improve on them so you will have another selling point. Keep understand and researching what the market needs and what the trends are.
Integrate business ideas.
Your business might not be going well right now for several reasons. If you think that it is because you didn't come up with a great idea, perhaps it is time to integrate other ideas. You can expand your business so you can reach out to more people. You can also start another company that is more profitable so that you can use the said profits to improve the other business. It is a matter of how you make the most out of this new business idea to upgrade everything.
Afleo.com is a leading website which helps your start-ups by providing legal services like, Business Registration, Trademark Registration, Privately limited company registration, GST Registration, etc. These services will help you to deal with legal red-taping and with many other time-consuming processes.