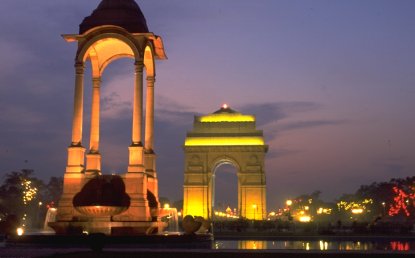 807 total views, 6 views today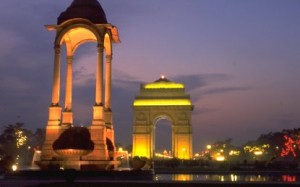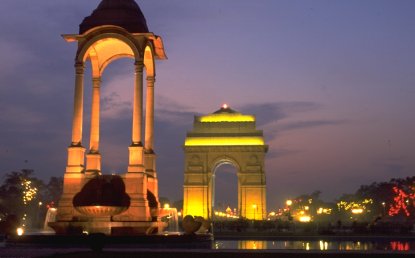 With emerging transition of haute couture from traditional to modern, market is flooded with a wide range of saris, gowns and improvised combination of both gowns and saree atGreater Kailash, South Extension, and Sarojini Nagar in Delhi. So if you're puzzled with your wardrobe, check out for the latest collection of mesmerising apparels in Sarojini Nagar studded with exquisite work of artistry. All you need to do is to retrieve the zest in this upcoming wedding season and brace up to express the divine femininity with anamazing collection of gowns at South Extension in your city.Greater Kailashalso has to offer you a covetous range of sarees and gowns to utter out the intricate charm in your personality. Delhi is known forits fascinating vogue because ladies here do have a vibrant sense of style to carry off a garment in a stunning way.
Saree: An introduction to the Indian lady
Saree is celebrated as a national attire of women in India because it introduces the bashful and modest culture of our heritage. Women generally opt for saree in grand occasions like wedding, because the glamourand elegance defined in the feminine couture such as in saree are worth admiration. Although India is a varied nation of customs and diversified culture, 80 % of women in India prefer saree for their own wedding. With ever changing fashion, saree still remains a trendsetter for Indians in this era and for many more ages to come.
Gown: A neoteric elegance
Nowadays gown has become a substitute for heavy sarees which women sometimes find difficult to carry. They are reluctant to give up their charm and aesthetic attached to sarees, and so gown has restored their faith. Gown emphasizes on the aesthetic appeal of women thereby enhancing the royalty adorned in the attire. Being inspired by the western culture, it has asimilar touch of gorgeousness and simplicity like that of saree making the modernized women go berserk in awe.
Astounding generation looks up for the extraordinary modifications and ismaniac enough to adopt the fashion with all its meanders in the journey of thetrend. Undoubtedly, the city of Delhi has always surprised the audience with creativity brought about by proficient designers of Greater Kailash, South Extension and Sarojini Nagar.The popularity of these locations offering a wide pool of assorted ethnic wear is unquestionable as the garment has major credibility inherited in their production.
The attire produced in these regions is inspired by many renowned designers of the world to match a fine balance between the eastern and western charisma. Moreover, people find Greater Kailash, an ideal venue to explore the bride-to-be kind of sarees and gown for their auspicious festivities.On the other hand, SouthExtensionaims to meet the demands of the society with all sorts of thebudget so as to attain the faith of their customers and, therefore, enjoys anincessant whooping sale of sarees and gown during the festive season. So if you are looking to cut the best deal this party season, Delhi is your final destination!