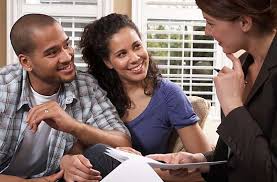 If you are making efforts to get a job in the field of modern architecture, you must check out all the career options available in architectural design. A job in the field of architectural designing is good particularly for people who are highly creative and very enthusiastic about the artistic side of architecture apart from the engineering aspect. Professional architects mainly focus on designing different structures including bridges along with residential and commercial buildings.
These professionals are more concerned with designing of a particular space which is both aesthetic and functional. The nature of tasks that architects carry out also differs. There are architects who specialize in some specific areas like designing educational institutions, shopping malls or residential structures.
Jobs directly related to your degree obtained from the best architecture colleges in India include the following-
Architect

Architectural technologist

Interior and spatial designer
The list of jobs where your architecture degree would prove to be useful-
Landscape architect

Planning and development surveyor

Production designer, theatre/television/film

Structural engineer

Town planner Building surveyor

Commercial/residential surveyor

Construction manager

Higher education lecturer

Historic buildings inspector/conservation officer
While studying modern architecture at the best architecture colleges in India, you'll develop some specific skills along with a comprehensive range of transferable core skills which include the following-
Research skills

Decision making ability

Adaptability and flexibility for dealing with unexpected situations where necessary

The ability to reflect on, and improve, your professional performance.

Numeracy, design and drawing

IT skills, e.g. computer-aided design (CAD)

Project management skills

The ability to solve problems in an analytical, logical way

The ability to work as part of a team

Written and oral communication in various settings
Some architecture professionals, after a few years of experience, hold different managerial and administrative positions in various organizations.
Here is the list of managerial and administrative responsibilities performed by architecture professionals-
Obtaining necessary permission for building from the local authority

Preparing and executing contracts with civil contractors, structural engineers and surveyors

Presenting contemporary structural drawings and estimates

As overall in-charge, they make regular visits to the construction site, very minutely checking the everyday progress and quality of work

Ensuring security of the site and materials

Issuing necessary instructions to the contractors while certifying payments to contractors.

Discussing problems in greater details with the site manager and civil engineers until the construction work is complete and ready in all respects for the client's use.