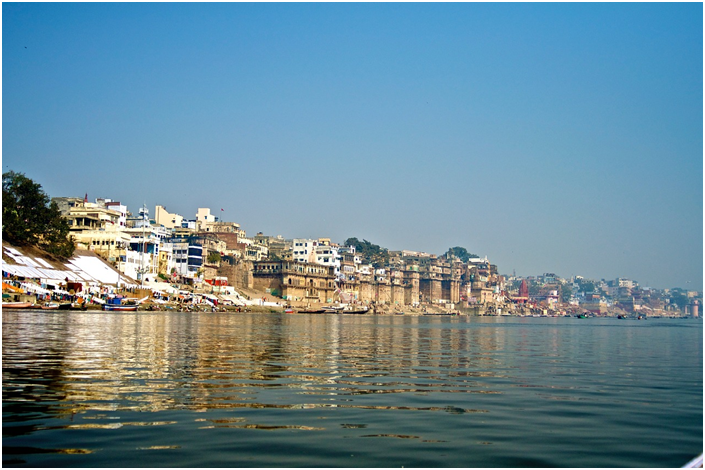 Varanasi – The City of God Shiva
Varanasi aka 'Kashi' is an old and spiritual city in North Indian state of Uttar Pradesh. The Ghats of Ganga and Galiyaan(streets) of Varanasi make this city more attractive and charming. Every corner is full of surprises. The city isfamous for fine quality and varieties of Paan and Banarasi Silk.
Most notably, three famous universities of Asia situated here and one of them is Banaras Hindu University, others are Mahatma Gandhi Kashi Vidyapeeth and Sampurnanand Sanskrit Vishwavidhyalaya. One of the popular12 Jyotirlingas, Kashi Vishwanath is in Varanasi.
I would recommend you keep holy city of Varanasi for your India tour plan for future.
The major attractions in Varanasi include the Ghats of Banaras -DasaswamedhGhat, Manikarnika, Assi and Harishchandra Ghats.TulsiManas and Bharat Mata temple are the major tourist attractions there.
Here is the list of top 5 tourist places near varanasi which I recommend you
Sarnath, Uttar Pradesh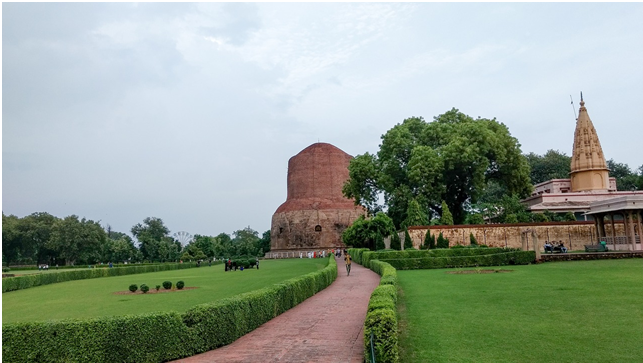 A quiet and spiritual town in the densely populated state of Uttar Pradesh, Sarnath is a city of historical marvel with numerous Buddhist stupas, museums, excavated ancient sites and beautiful temples that prove to be a source of immense wonder and astonishment to tourists due to their mystical and serene settings.
Distance from Varanasi: 10km
Best Time to Visit
October to March is thesuitabletime to visit Sarnath. It is best to avoid visiting the place from April to October as the area experiences scorching heat and becomes difficult to sightsee. You mayhead to Sarnath on the various festivals celebrated here are Buddha Poornima (May), and Maha Shivaratri (February – March).
Ramnagar, Uttar Pradesh
Ramnagar is a city comes under Varanasi district. It has a fort known as Ramnagar fort is cream-coloured, sandstone-fortified, Mughal styled architecture built in the 18th century. The museum inside the fort is also called as Sarawati Bhawan.Ramnagar Fort is mainly good for experience seekers, photo fanatics, history buffs and connoisseurs. The fort might not have its shine now, but it is an attraction and tourists visit to see the beauty of the fort.
Distance from Varanasi: 13km
Best Time to Visit
The best time to visit Ramnagar fort is during October – March because this time many festivals celebrated here, and climate is also mild.
Timings and Entry Fee
The fort is open all days of the week between 10.00 AM to 12.00 PM and 2.00 PM to 4:30 PM.
There is no entrance fee for the fort. The entrance fee for the museum is 20 INR for locals and 150 INR for foreigners.
Mirzapur, Uttar Pradesh
Mirzapur is known for its carpets and brassware industries. The city is surrounded by several hills and is famous for sacred Shakti Peeth of Vindhyachal, Ashtbhuja and Kali Khoh and also Devrahwa Baba Ashram. It has many waterfalls and natural spots. It is said that Mirzapur was founded by Raja Nanner, who named it after Goddess Parvati as Girijapur. As per folklore, Goddess Parvati (Girija) sacrificed herself in a Yajna at this place. Festivals like Jeevitputrika, Dusshera, DeepMahotsava, LalahiChattha, Shardiya and VasantikNavaratra and fairs like Ojhala Ka Mela, Lohandi Ka Mela, Vindhya Mahotsava, HorahaGaderi Ka Mela, LittiBati Ka Mela and Maa Bhandari Ka Mela are celebrated with great enthusiasm.
Distance from Varanasi: 65km
Best Time to Visit
Mirzapuris a refreshing autumn getaway. The best time to visit the place is during the month of October to March post which the monsoons knock the doors of the town. Mirzapur experiences mild rainfall during the monsoons. It is usually crowded with devotees throughout the day and is exclusively visited by the pious population of Uttar Pradesh during the Navratri.
Bodh Gaya, Bihar
One of the most important religiousdestinations for Buddhists, Bodhgaya is a smalltown in the state of Bihar. Gautama Buddha attained enlightenment under theBodhi tree at Bodhgaya which became so sacred.
It is now one of the UNESCO World Heritage Sites and a lot of foreign countries including Japan and China have helped the Indian government in building facilities for the Buddhist pilgrims. In Bodhgaya, Mahabodhi Temple is the most famous attraction of the region and Mahabodhi Tree where the Lord Buddha meditated under before he could attain enlightenment.
Distance from Varanasi: 250 km
Best Time to Visit
Best place to explore the town is between October and March based on the weather conditions, but tourists flock here throughout the year. Post-October, a lot of monksflock from Dharamshala to Bodhgaya and the city is coloured with maroon robes. Dalai Lama usually visitsBodhgaya during December and January.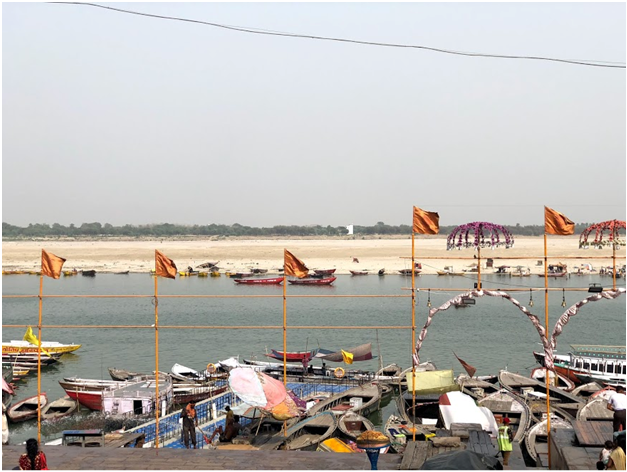 Summary
Varanasi being the oldest city in the world is one of the best city even today to explore. India is full of diversity , check out our popular content on Indian diversity for planning your next holiday
ABOUT AUTHOR
Piyush Tripathi is a health professional, freelance content blogger and doing entrepreneur things.
He wants to make memories all over the world and would like to be richer in his life, so he has decided to do travel a lot and get some mind-boggling experiences because travel is the only thing you buy, that makes you richer. Read out his latest article on Rishikesh Guide
3,432 total views, 3 views today