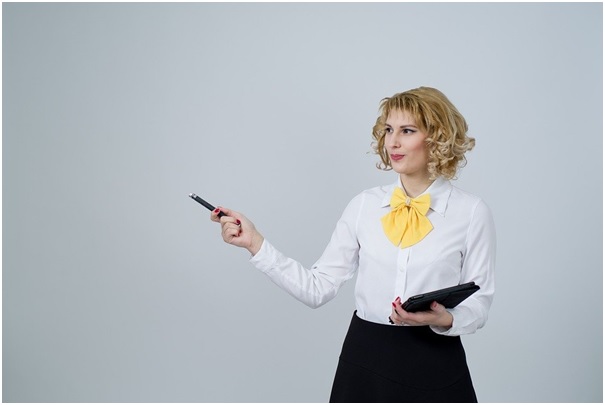 258 total views, 3 views today
Hosting an event is not as easy as one would imagine. You need to not only execute it to perfection but also ensure that your attendees leave with a positive feedback. If you have ever tried to host an event on your own, then you are perhaps no stranger to everything that goes into it.
But don't worry, because luckily for you there are now professional event management companies that make your life much simpler. They can help you plan an ultimate and glamourous event with promotional models, event hostesses, and general staff that will represent your brand and make your event a successful one.
Here are some of the reasons why you should supplement your event with a professional hostess in Dubai.
They are hand-picked professionals
Event hostesses are not just attractive models, but hand-picked experts who are trained to add visual appeal to your event. However, they don't just stand at your booth looking pretty. They actually engage your clients and help them navigate the space with ease. When you are an event organizer, you have a lot on your plate and executing things on the ground can be tricky. But by hiring the event staff, you can rely on their professionalism and expertise in helping you disseminate information to the attendees, maintain a record of all the people who stopped by, and also ensure that your event participants are taken care of.
They make your event run smoothly
When you are running an event, there is a lot that goes through your mind. As a result, it gets difficult to manage things real time. However, by hiring an event hostess, you can release some of that pressure so that you can engage your important clients while these professionals take care of client interfacing. It also gives you more time to promote your business which the core purpose of this event anyway. With the help of this staff, you can make sure that your event goes by smoothly.
Trained and experienced hostesses
If you are hosting an event for the first time, then there are a lot of things that you may not know. But with a team of trained and experienced hostesses by your side, you can execute it with ease and even perfection. They will help you showcase the highest standards and also provide the most personalized service to your clients. From multilingual staff to customer service experts, event hostesses these days can really come in handy when it comes to executing a well-planned event.
They add a glamorous touch
The importance of visual aesthetics cannot be overlooked when it comes to the look and feel of the event. Imagine being in a crowded marketplace, the one thing that sets you apart is the design of your booth and the staff that mans it. A team of event hostesses will automatically attract people to your stall. They also add a sense of charisma and energy to your events. Consider training these models in product demonstrations who can display your products and also show your clients how it works.
The event companies are usually open to incorporating your dress code and follow your style guides to create a cohesive look during the event. Therefore, what your clients see on the day of the event is a singular unit working absolute unison.
They give your brand a face
When hosting an event, it is very important to leave not just the perfect first impression but a lasting one. Your brand will be judged by the way you portray yourself. Therefore, hiring attractive event hostesses can give your promotional event a professional glamour while providing a welcoming and a memorable face for your company. All of your event hostesses should be friendly and focused on furthering your brand image.
They can educate clients about your products and services
Event staff can be trained to work as demonstrators of your product and service on the day of your event. They can answer the questions asked by potential clients about your business. They can also engage your clients and tell them about new products.
Businesses these days are dealing with tough competition from all corners. This is why you need to think out of the box and develop a strategy that aims at providing one-to-one service at every platform.
Hiring event hostesses for your promotional events is one such strategy that has proved effective for many businesses because it actually works. From making your stall attractive to handling your walk-in clients, this staff can work as an extension of your business.
Now that you know the benefits of hiring event staff, you should do a thorough background check about the event management company before hiring.