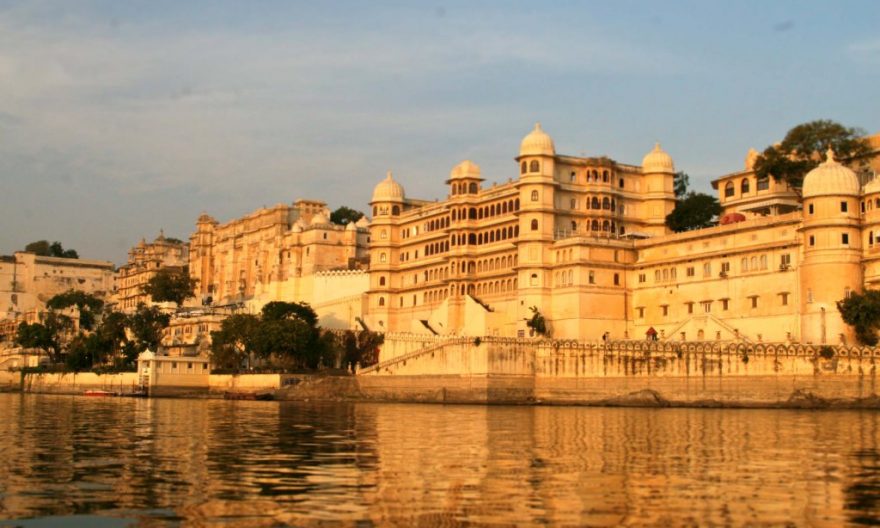 Udaipur is one of the most beautiful cities in the royal state of Rajasthan. it is also one of the most vibrant, the most colorful, and the best-loved of tourist destinations in the city. The brightly lit street markets of Udaipur are the best places to buy your favorite handprinted or embroidered textiles, marble curios, silver, and metal jewelry, accessories and other artifacts. Here are some of the top markets in Udaipur to explore –
Hathi Pol Bazaar – Hathi Pol Bazaar, easily accessible from the luxury hotels of Udaipur, is the ideal place to shop for Rajasthani handicrafts and paintings. The Pichwai and Phad paintings made by local artists are very famous. Apart from the miniature paintings, look out for the fabric paintings, the wooden handicrafts, and the authentic souvenirs at Hathi Pol Bazaar.
Bada Bazaar – When in Rajasthan you must buy some of the brilliantly colored bandhani and bandejsarees and textiles. Bada Bazaar has a number of small stalls and big showrooms showcasing the variety of traditional clothes, shoes, bags, and other items. Pick up silver and camel bone artefacts, and souvenirs at Bada Bazaar.
Mochiwada Bazaar–As the name suggests, Mochiwada bazaar is the perfect place to pick up heavily embroidered shoes and juttis decorated with colourful threads, tassels, and tinsels. This street market is famous for its fairly priced camel leather shoes (Nagra). The shops here also sell inexpensive sports shoes and formal shoes.
Chetak Circle–The Chetak Circle named after the legendary Rajput king MaharanaPratap. This is the perfect place to pick up assorted curios and artifacts such as the dainty Rajasthani puppets, cushion covers and bedsheets, pens, painted pottery, and metal lanterns painted boxes and brassware.
Sindhi Bazaar – Not far from Bada Bazaar is the Sindhi Market which is full of shops which sell clothes for men, women, and children. Apart from traditional and ethnic wear, these shops sell a lot of modern and western clothes. If you plan to travel light, you can buy your clothes at Sindhi Bazaar.
Bapu Bazaar – If you want to shop where the younger generation hangs out, Babu Bazaar is the place to be. Here you can shop for school and college bags, gadgets, shoes, and clothes, belts, watches and other accessories. This the place to shop for books, maps, and tourist guides.
Shilpgram – If you're putting up at one of the hotels in Udaipur near the airport,chances are that the hotel can arrange for a trip to Shilpagram, the artisans' village in Udaipur. Not only can you shop for the best of handicrafts and traditional products, but this is also the place to enjoy some folk performances and puppet shows in Udaipur.
Rajasthali – If you are not quite adept at haggling, which is a common practice in Udaipur markets, or are unsure about making the right picks, the one place you can go to is a Rajasthali emporium. These are government-run emporiums and showrooms which sell great quality and authentic Rajasthani handicrafts at fair prices. There are a number of Rajasthali centers in Udaipur.
1,953 total views, 3 views today