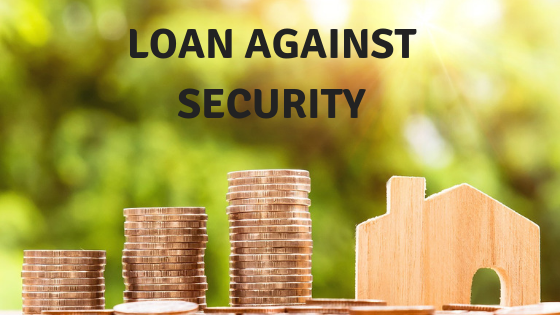 1,320 total views, 3 views today
Did you know that leading banks and non-banking finance companies (NBFCs) can help you grab instant financing of up to Rs.10 crore? Yes, if you have invested in securities, mutual funds, bonds or insurance, it's time to use them to cover needs.
Are you looking to get some urgent money to cover many expenses, aspirations and emergencies in life? You can apply for the loan against securities super easy.
Let's provide you with some quick inputs on some of the prominent features and benefits of the loan against securities facility.
Loan against securities eligibility criterion
To apply for the loan against securities, you will need to meet some basic eligibility terms and conditions such as:
The applicant needs to be an Indian citizen
You should be at least 21 years of age
You should have a consistent flow of income – salaried, or self-employed professional
The minimum worth of your LAS portfolio needs to be at least Rs.10 lakh
Loan against securities documents at a glance
You will also need to furnish the following documents along with meeting the eligibility criterion such as:
ID Proof (PAN Card, Aadhaar Card or Driving License)
Address proof (Aadhaar Card)
Documented proofs of the invested securities
Recently clicked colour passport size photograph
Benefits that may convince you to apply for the loan against securities
Higher loan value to help cover your needs
No matter what kind of financial needs that you may have, the loan against securities facility has all covered. Depending on the value of your investment, you can grab up to Rs.10 crore to cover your diverse financial needs and goals.
Dedicated relationship manager
Lenders appoint a dedicated Relationship Manager who is available 24/7 to assist you with all your queries and requests. This way, you can connect with him/her and increase your knowledge about the loan against securities that you wish to apply.
Zero part prepayment and foreclosure charges
The part prepayment facility helps you to repay your loan against securities at any point during its tenor. For this, you don't have to pay any extra charges. You can also foreclose the loan as per your wish without coughing up any penalties.
Hassle-free documentation
You don't need to submit a bucket of documents to apply for the loan against securities facility. You basic KYC and income documents will do the needful. As a result, you would not get stuck with the formalities of collecting and arranging so many documents.
Leading banks and non-banking finance companies (NBFCs) offer its customers with the online account access of their loans. This way, you can track all the details of the LAS via the digital customer portals of a lender from anywhere and 24/7.
A wide array of approved securities that you can apply against
Prominent names in the banking and non-banking industry offer a comprehensive list of secures that you can keep as collateral. These securities types include Mutual funds, Bonds, IPOs, ESOPs, and shares.
Should you apply for the loan against securities?
You are now aware of the benefits of the loan against securities facility if you apply. Although you can use the loan amount for any of your needs, most of the customers divert the money towards two of their requirements such as:
For business expansion and operational needs
For making further investments and helping the money to earn more
You should apply for the loan against securities only if you have genuine needs. It should be done for purposes that may not have a concrete return on investment.
Bajaj Finserv offers some pre-approved offers on LAS, personal loans, home loans and a lot more financial products. It is to simplify your loan application process and to make it less time-consuming. You can check out your pre-approved loan offers right away by sharing a few of your basic details such as name, age and mobile number.