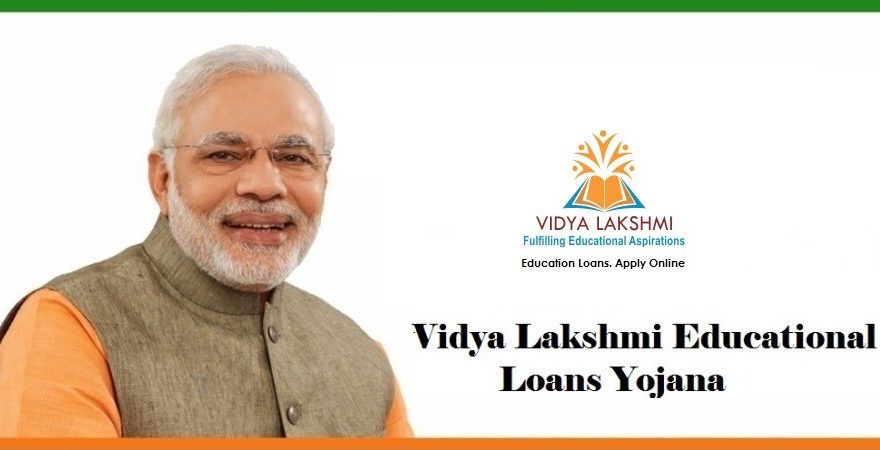 1,128 total views, 3 views today
While India holds the largest population in the age bracket of 5 to 24 years, this country presents excellent opportunities for the education sector. While India already holds a distinguished place across the global education market, it still has immense potential for further improvement. This is reflected via an exponential rise in its Gross Enrolment Ratio that is predicted to reach 30% by 2020. In an attempt to further boost its progress in this sector, multiple initiatives like Vidya Lakshmi scheme are being taken to ensure that financial shortages do not hinder educational endeavors.
Under this scheme, monetary help is being extended to the eligible borrowers that help them meet the rising financial requirement to pursue higher studies. Under this scheme, applicants have the benefit to apply for advances from multiple financial institutions via a single vidyalakshmi loan application form. This scheme provides a uniform platform to approach 34 financial lenders. Potential student borrowers can also compare and settle for one that is tailored as per their financial requirements.
Subsequently, the application process for this scheme has been made hassle-free and convenient to bring in ease in availing of financial assistance to fund higher studies.
How to Apply for Loans through Vidya Lakshmi Scheme?
This educational loan scheme launched by the Government of India hosts a portal to increase the accessibility of funding and information regarding the same. The CELAF or Common Education Loan Application Form helps them avail loans from multiple reputed lenders across the country.
All that they need to do is follow a simple step-by-step procedure to avail the advance –
Registration
Step 1: Visit the official portal of this scheme – https://www.vidyalakshmi.co.in.
Step 2: Provide the required personal and educational details.
Step 3: Receive a confirmation link on your registered email ID.
Step 4: Click on this confirmation link to register to the portal.
Step 5: Submit your login details and search for the best education loan providers.
Step 6: Fill up the required information on the CELAF and look out for lenders whose education loan details that best suits your customised financial requirements as per your eligibility criteria and furnished documents.
Step 7: Keep checking the status of your application for the advance.
Taking into account the hassle-free application process and the uniform application procedure via a single Vidya Lakshmi loan application form, it is widely preferred. However, considering the exponentially rising cost of education, the fund offered by this scheme falls short of providing financial coverage. Under such circumstances, the best alternative is to avail secured loans from reputed lenders. Such advances require the mortgaging of a quality property –
Lies within the serviceable range of the lender in question
Is in good condition
Has a high net market worth
– and hence fetches a hefty sum as credit amount. The loan amount so availed is adequate to financially cover prospective higher courses education in India or abroad. However, it is essential that one approaches a lender only after a thorough survey of the market. It ensures that they make the most out of their advances and settle for one that suits their customised requirements.
Approaching leading financial distributors like Bajaj Finserv and availing their Loan Against Property for Education ensures that borrowers have convenient access to a higher credit amount of up to Rs. 3.5 Crore. Additionally, such lucrative loans also come with several borrower-friendly features, viz. –
A flexible tenor ranging from 2 to 20 years
Easy balance transfer facility
Attractive rate of interest
Additionally, these loans also come with Flexi Loan facility that ensures that borrowers only pay interest on the withdrawn/used loan amount and repay as per their convenience. They can also choose to go for interest only EMIs. Such flexibility in payment is exceptionally beneficial for borrowers since it brings offers convenient repayment structures. Tenor, EMI, interest rates, moratorium, these are some of the things that they should know before applying for a loan against property for education.
Also, these loans come with no end usage restrictions that ensure that borrowers utilise the sanctioned sum to fund the diverse expenses associated with pursuing higher education – tuition and college fees, living accommodation, etc.
They also bring pre-approved offers on several financial products that include home loans, personal loans, business loans, etc. These offers ease the application process to avail financial assistance. You can take a look at your pre-approved offer by submitting a couple of essential details like your name and contact number.
Applicants can enjoy the benefits of such lucrative features by meeting a few eligibility criteria and furnishing a list of documents needed to apply for an education loan on property. Additionally, approaching the lender with a healthy credit score ensures further lowering of the rate of interest which eases the repayment process across the loan tenor.