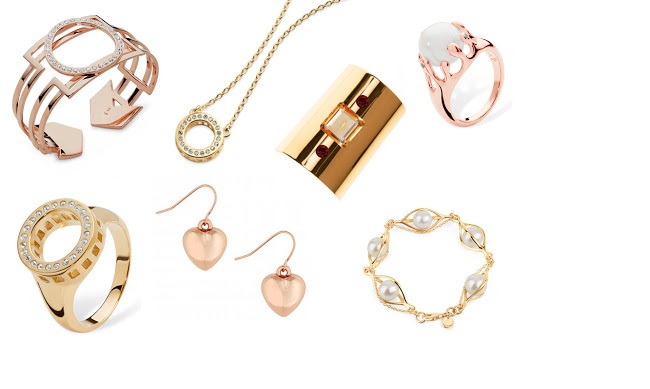 So, how are you planning to surprise your wife this Christmas? You must have planned something exciting. But, what's going to be that one gift that makes her feel special? Don't you think your significant other deserves something special and unique at Christmas?
The gift shopping for your spouse isn't going to be hard! You only have to know your women's taste in jewelry to surprise her this Christmas. Is she more of a classical-jewelry person? Or does she like contemporary accessories? Maybe, she is more into the personalized pendants that are associated with special memories.
So, are you ready to bring that thousand dollar smile to your wife's face? Let's check out some trending Christmas jewelry gift ideas for ladies.
Rose gold jewelry
Usually, traditional gold jewelry is in and out of trend. One interesting ornament that never goes out of fashion is the rose gold jewelry. It is timeless, fashionable, and classy.
The best part is that rose gold looks incredibly stunning on all skin tones. Whether your woman has a pinkish tone or brownish skin, the dangling earrings and elegant rose gold rings will complement her skin seamlessly.
Chokers
With 90s fashion back in 2020, chokers have become a new trend for ladies. Women love to pair their chokers with a long, simple chain. Fashion-forward women put on the chokers and wear it as a statement piece.
If your woman has bold fashion choices and loves to collect contemporary accessories in her jewelry collection, then a choker-style necklace will make an ideal Christmas gift for her.
Diamond rings
Have you ever heard a lady say no to a diamond? Considering that diamond is the girl's best friend, it makes a lovely Christmas gift for any woman out there.
You could buy an over-sized diamond ring or a combination of diamond and precious stones. Try to check out the latest diamond ring designs and choose a trending and classical ring that fits your wife's taste.
Layered necklace
Wearing a necklace or jewelry that makes a statement piece is every fashionista's dream. Even celebrities love to combine their chains and pendants to form a layered necklace that looks mesmerizing with almost any outfit.
So, the layered necklaces or a couple of pendant combos that can create an eye-catching layered necklace will make a perfect Christmas gift for your spouse. Try to opt for pre-layered necklaces as one-piece jewelry is better to maintain and pair with an outfit than combos.
Y necklaces
Another alluring necklace piece is the Y Necklaces. This elegant jewelry gives a feminine appeal and catches everyone's attention. Ladies can wear it with a formal shirt or pair this subtle piece with a V-neck dress.
If your girl likes a casual look, then she will love a delicate Y-necklace featuring a simple design. If she likes to get bold with her accessories, buy her a Y-shaped necklace along with a few chains. Either way, Y-necklaces make an interesting Christmas gift option.
1,149 total views, 3 views today