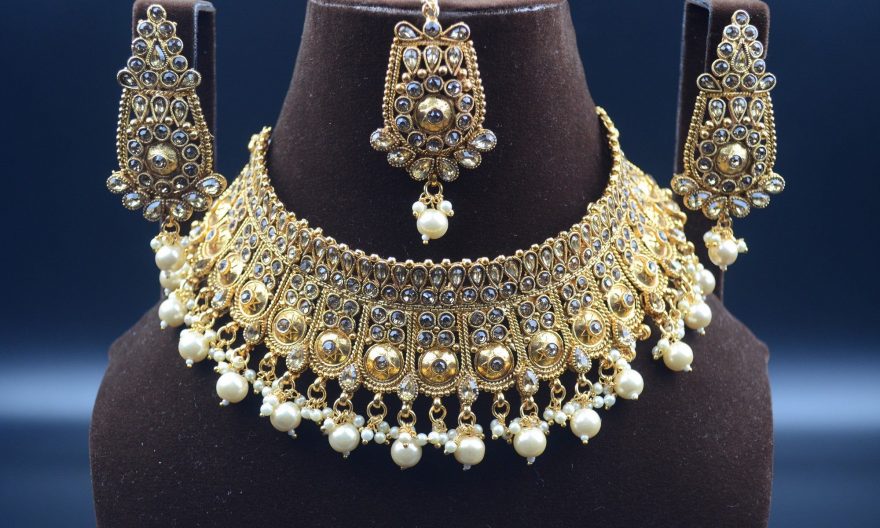 297 total views, 6 views today
Gold is one of the few precious metals that is loved by all. For Indians, gold has a fascination that goes beyond the realms of normal jewelry. From being a part of life celebrations like marriages, birthdays, etc to being the ultimate investment options – gold jewelry is bought to not just adore stylish jewelry but also make worthy investments.
When buying gold jewelry, its extremely important to lay the attention to its craft, value, price, and weight to make the most of the money invested. While it is easy to pick up designs as they appeal, buying quality gold jewelry in the budget is a struggle. Here are some tips to buy Gold jewelry at a reasonable cost.
Purity of gold
Gold purity is important to measure to identify if your gold is 100% authentic or has traces of dirt in it. Pure gold is the actual gold with value. The purity of gold is denoted by Carats with 24K being 99.9% pure, 22 Carat being 92% pure, 18 Carats being 78% pure and 14 Carats being 58.33% pure. Gold jewelry is usually made in 14, 18 and 22 Carats gold as perfectly pure metal doesn't hold its shape. Depending on the use, design of the jewellery, and the essence required – one can choose the gold purity.
Making charges are crucial
Right from refining, melting, and molding to designing, stones, and polishing – the craftsmen work a great deal to make the final piece cherished. As such the making charges reflect a percentage of the price. The making charges for a more complex design, high studded jewellery, etc are the highest. When purchasing gold jewellery always note that making charges can be reduced if you buy simpler designs with fewer stones on it.
Machine-made gold jewellery
Traditionally, gold jewellery used to be handmade by artisans. But with the growing times, mass production has changed the business. But it has made buying gold a simpler task. Machine-made gold jewellery usually lacks the personal touch or finish but is always available at less the price as compared to handcrafted ones. They are low on making charges. It is best to pick a machine-made 6 gram gold earrings than a handcrafted one.
Weight of the gold
Usually, gold jewellery isn't just a design of pure gold but involves a lot of other metals and gemstones. But the seller usually weighs the entire piece and calculates the price on the market price of the gold of that day. It's imperative to know that Solitaire earrings are a weight on gold prices too and here you might end up paying for more gold than you get. Always understand the composition of gold and its weight in the jewellery to calculate the price accordingly and pay accordingly.
Buy when the prices are low!
As said earlier, gold is a celebrated metal and forms part of many celebrations and festivities in a common person's life. As such, the gold prices are always on a rise ahead of the festivals or the wedding season. Keep an eye on the gold prices and buy them when the prices are running low. This way you can invest in gold for a lesser price.
Look for the hallmark
The purity of gold isn't portrayed by words. The hallmark is an essential certification that certifies the purity of gold. Therefore, when making a purchase its best to look for the hallmark on the gold pieces and then buy them. The gold coins, bars, jewellery, etc have the hallmark printed on the metal itself.
When shelling out your hard-earned money on gold, its best to buy them at a reasonable cost. Let your watchful eyes do its work as you select the jewellery you would like to wear.