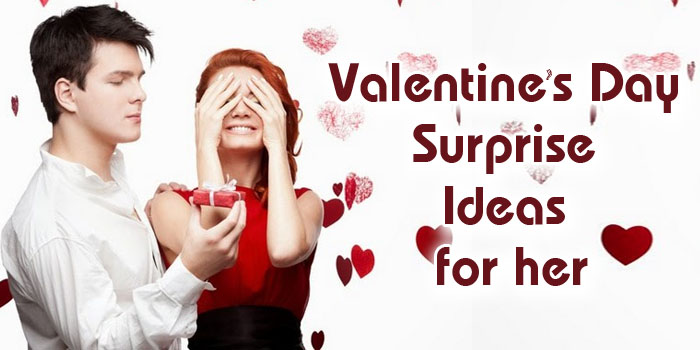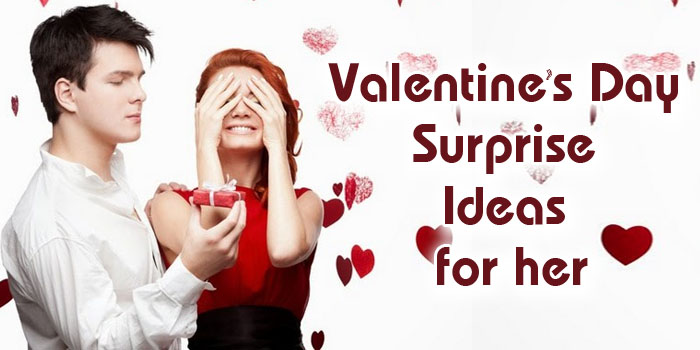 1,245 total views, 9 views today
Valentine day ends up with red roses and exchanging Romantic Gifts for Her. That's it, you are bored with the same tradition and want to explore out of the box, and here are some ideas. You need not spend the Valentine as others do, going to packed restaurants, all eyes on you and you have no private moment to spend with. Here are some extracurricular activities you can do to surprise. Seriously they are useful to get to know each other in a better way.
Outdoor Surprises
Let's do something which no others do. It's all frozen outside and this is the best time to go hiking, skating, camping and enjoying the winter times. The land is covered with snow; enjoy making a snowball and throwing it on your girl. Or else cherish the time with learning ice skating. It's a sunny environment go for a picnic at the nearby park. or enjoy taking an evening sunset at the mountain with some hot drinks and blanket to cover up. go for the beach to enjoy swimming together. go for a hot air balloon ride. Relish the memorable day by going on boating on the water. This is all you can do to spend intimate time with your girl. But consider on the activities which you both can enjoy simultaneously.
In-Home Surprises to
Going to the spa on this day eats an almost big amount of your pocket. Instead do one thing, set up the spa like the ambiance in your bathroom. Delight the scented candles around the bathtub. Spread rose petals in the water tub. Give your girl a soothing a relaxing foot massage, hand massage, and back massage. Home is the comfort zone where you can do some silly romantic things with your partner. On the other hand, it saves lots of your money wasting your valentine mood. You have to bring massage oil, body soaps and some aromatherapy helps to spread the soothing fragrance around. Absolutely it will upscale the measurement of romance in your life.
Affordable surprise
Your girl is not romantic, very professional by nature. So you have to plan accordingly to celebrate the valentine with her mood. Do it by following simple things. Plan to do a DIY project of making valentine chime, valentine craft together. Or plan to have a scavenger hunt to hide romantic cheats and clues in her room. Plan to make short love notes and hide it in the jar to give a gift to her. she believes in charity, go to any old age home or orphanage and donate some money together. Play some romantic music and share the memorable romantic video of both o,f you. Also, you can surprise her with sending romantic valentine's day flowers in a very affordable amount. These are all the affordable surprise you can plan to reach to your girl's heart.
Food Surprises
You want to increase your romantic meter upscale then spend the romantic time with your partner at home. The home the provides you the liberty to do whatever you want to do. instead of going on the packed and expensive restaurants, cherish this time by cooking a meal together. serve her breakfast in bed. help your girl in kitchen duties to arrange a candlelit dinner at home. tell her to dress up nicely, spread rose petals on the aisles, welcome her like a princess. Play romantic music to do a romantic move and toasting the romance as well. There are so many things you can do like to décor home in Valentine mood, bake a heart shaped cake to set the tone of romance. Your efforts will precisely talk about how deeply you are connected with your girl.
Long Distance Surprises
In the long-distance relationship, you both can't meet personally but helping it by following some best valentine's day gift ideas. Send a box of balloons that instantly pops out when she opens the box. Propose your girl by asking questions on balloons. the second thing you can send romantic gifts to her and tell to open it up when you both meet via video calling. You can see the tears of joy come out from her eyes. Surprise visit is the most exciting and thrilling moment she will never forget. Ring a doorbell and stand in front of the door. She gets the stunning surprise for the day. All you can do to spend the quality time with your girl.
Help your partner to show the romantic side of you. Here are the ten times better ideas help you in working your relationship. Instead of following the traditional ideas, give your relationship a chance to enjoy it differently. With so many things you can enjoy spending quality time with your girl in outdoor areas and in the home too. What type of treatment can make her smile, willingly do it for her? She will find absolute joy and happiness during this Valentine time.