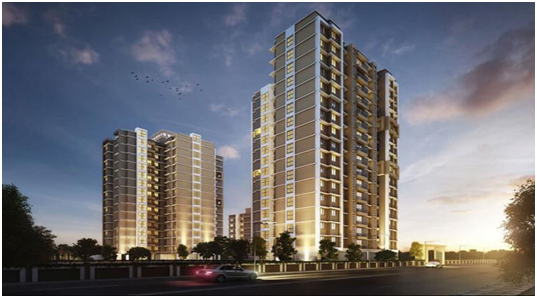 370 total views, 1 views today
Being able to buy a home is often one of the biggest motivations for people to work hard and save on money. And that is because a home is much more than a brick-and-mortar property; it is the biggest source of stability and security as well.
For instance, Unnathi Woods Phase 6 from the stables of Raunak Group, is a fine example of a well-planned township/property in Thane; located in close proximity to leading educational institutions, healthcare providers, retail centres and other necessary facilities.
However, for people in search of their first home, the entire process can certainly seem intimidating. Stated below is a first-time home buyer guide for dummies that should make matters easy for you, thereby ensuring that you can pull off this major feat without a snag.
When it comes to alternatives in the real estate landscape, there certainly is the problem of plenty. The challenge in this case is not a dearth of choices; conversely, it is narrowing down on that one best-fit property from within a multitude of alternatives. An easier way out of this can be asking yourself these two pertinent questions before you decide on a property:
Does this property have all the relevant amenities I have been looking for?
Does this property cater to my family's needs?
Before you go house-hunting, make a thorough evaluation of your coffers. This will help you decide and zero in on a figure that's affordable, besides being realistic.
Besides, don't skimp on factoring in stamp duty and registration fees that are applicable for your city. For instance, should you want to invest in a property in Thane, it is advisable that you find out the market value in order to arrive at the stamp duty charges.
Choose the preferred location
The location of your home is crucial on two fronts – both from an investment standpoint and on a personal level. Remember that the location of a residential project is likely to play the major influencer when it comes to bagging hefty resale proceeds.
For instance, Raunak Unnathi Woods, Thane, is a mere 10 minutes from NH-48 and 15 minutes from the Western Express Highway. Moreover, Bhayandar and Mira Road railway stations are in the vicinity as well. Also, educational institutes such as Seven Eleven Scholastic School and St. Jerome Convent High School area no more than 4 kilometres from this residence.
Gauge your home loan eligibility
Eligibility for a home loan depends on, among other factors, your repayment capacity, existing loans or debts, if any, age and income. This follows that your credit score can be the make or break factor as far as your eligibility is concerned. A credit score of 750 and upwards is generally considered good, something that bodes well for a successful home loan application.