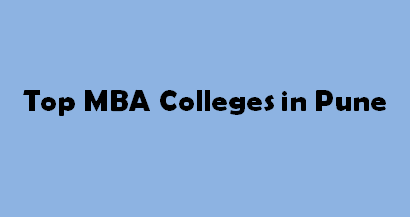 771 total views, 3 views today
So which are the upcoming MBA colleges to watch out for in Pune? We have accumulated a list 20 such institutes that have shown progress in the domain of imparting business management education. Analysis of each college is highlighted below with a brief description:
Watch out these 20 Upcoming MBA Colleges in Pune
RMD Sinhgad School of Management Studies
The institute was established in 2011 and emerged as the college to look out for if you have MBA plans. RMD Sinhgad has a nice infrastructure, including a hostel for students.
Average Starting CTC: 3.5 LPA
Alard Group of Institutes
It is a new MBA institute but with promising results in job and Internship placements. Students received good packages of 5-8 LPA from Fortune firms like Capgemini and Cognizant. They have modern digital labs and useful facilities on the campus.
Course Fee for MBA Course: 1.9 lakh
SKN Sinhgad School of Business Management
Established in 2010, the institute is affiliated to Pune University and offers MBA programs in several domains. The institute collaborates with Blue Chip companies for offering Internship programs to their students.
Average Starting CTC: 3-3.5 LPA
National Insurance Academy
The institute specialized full-time MBA courses on Insurance and Finance management. The institute is approved by AICTE and was established in 1980. It offers a lot of promise from MBA students who are offered an average starting salary of 7-8 LPA.
Course Fee for MBA Course: 11.25 lakh
NBN Sinhgad School of Management Studies
Situated in Ambegaon, the institute is affiliated to Pune University and offers affordable MBA programs. The fee for the course is very nominal for two years – 1.8 lakh. It offers excellent facilities for students for academics and extracurricular activities.
Admission Eligibility: MAH-CET Score, Academic Score
International School of Management and Research
The B-school was established in 2007 with affiliation from Pune University. It has made strides in ranking for 'Best B-Schools in India" over last few years. As a result, the annual average salary packages post-MBA were 7 LPA approximately.
MBA Course Fee: 6.5 lakh
Ramachandran International Institute of Management (RIIM)
RIIM was established in 2005 Sample to deliver excellence in the domain of MBA education. The infrastructure at the institute offers tech-enabled classrooms, a well-equipped library for books and digital media.
Average Starting CTC: 3-4 LPA
National Institute of Bank Management
The institute was established in 1969 to offer special MBA courses in banking management, which is not provided in most other MBA colleges. The institute is favored for hiring by the financial institutes, and campus placements averaged an annual starting CTC of 9 LPA.
Course Fee and Eligibility: 7 lakh for 2-year / CAT Score
            Bharati Vidyapeeth University (BVU) – Amplify Department of IT and Management
The college has a good rating for its placement, faculty, Infrastructure and Campus Life. Established in 2005, it is an upcoming institute in Pune that delivers qualified MBA professionals for corporate requirements.
Campus Facility: Wi-Fi, Placement Cell, Digital Labs
Dr. D. Y. Patil Vidyapeeth, Global Business School and Research Centre (GBSRC)
The college invites MBA aspirant to pursue their cutting-edge MBA programs. Job placement has been commendable even though it is an upcoming MBA college. Based on previous years placement record, average starting salaries were 4 LPA.
Course Fee: 3.3 lakh
National Institute of Construction Management and Research
It is a public-private institute that was established in 1983. The institute is a respected B-school in Pune that offers special MBA programs in Construction management and construction operations and analytics.
Average Starting CTC: 5-6 LPA
MBA Course Fee: 11 lakh
FLAME University
The University offers a two-year residential MBA program, with a faculty-student ratio of 1:10. The IT and campus infrastructure is at par with the best. The campus placement last year averaged a starting salary of 5-6 LPA, which were scalable in six months.
MBA Course Fee: 12.6 lakh
Lexicon MILE (Management Institute of Leadership and Excellence)
Lexicon is an upcoming private institute that requires CAT percentile score for admission in MBA program. The institute is famed for its excellent placement capability where students are offered up to 10 LPA on an average.
MBA Course Fee: 7.9 lakh
MKSSs Smt. Hiraben Nanavati Institute of Management and Research for Women
It is female only institute affiliated to Pune University. It offers MBA program programs in the specialized fields of management and research. A girls-only institute makes up for a very safe study environment and students can focus on building a career.
Course Fee & Eligibility: 3.56 lakh / CAT score
PES Modern College of Engineering
Established in 1992, the full-time MBA programs from PES helps students to find a foothold in the corporate world. The institute offers assistance in internship & placement by inviting recruiters for the annual campus placement.
Course Fee & Eligibility: 1.6 lakh / CAT score
Institute for Future Education, Entrepreneurship and Leadership
The institute offer two-year MBA programs in Pune campus. The recent years have shown promising results in the job placement of the students, and average starting salary was 6-6.5 LPA, and the highest salary offer was made at 14 LPA.
Year of Establishment: 2010
Course Fee: 7.4 lakh
Sinhgad Institute of Business Administration and Research (SIBAR)
SIBAR was established in 2004 and affiliated to Pune University. It is an upcoming business school in Pune and has made progress in terms of infrastructure and management, and the important initiative of campus placement enabled students to find jobs immediately after the course.
Course Fee & Eligibility: 3.16 lakh / MAH-CET score
Indira School of Business Studies (ISBS)
ISBS is a private institute established recently in 2013. The new infrastructure and academic innovation made it one of the most happening MBA colleges in Pune to watch out. Students have found placement in top MNC's with average salaries 4 LPA.
Course Fee & Eligibility: 6.70 lakh & CAT / GMAT / GRE scores
Department of Management Sciences, Savitribai Phule Pune University
Located in Ganeshkhin, Pune campus, the institute offers inexpensive MBA education programs to young graduates. It has a professional approach to education despite its Public status. In the campus placement, the average starting salaries were 5 LPA.
Year of Establishment: 1971
Course Fee & Eligibility: 1.33 lakh & CAT /GMAT score
Dr. Vikhe Patil Foundation's Pravara Centre for Management Research & Development, PCMRD
PCMRD is a centrally located in Pune with modern educational infrastructure. It is a specialized research and management institute with quality MBA programs in different verticals.
Staring Average CTC: 2-3 LPA
Course Fee & Eligibility: 1.48 lakh & CAT /GMAT score
Check out list of top MBA colleges in Pune at https://www.shiksha.com/mba/ranking/top-mba-colleges-in-pune/2-2-0-174-0