Islamic wall art is a new, exciting and innovative trendin interior decoration. From grand wall decals that are humble in terms of price to colourful, artistic canvas works that almost look like paintings, the art of Islamic calligraphy is witnessing a wave of revival in the online market space. Yes, we say a 'wave of revival' because Islamic calligraphy is an art form of old, having emerged in the 7th century AD, not long after the demise of Prophet Muhammad (peace be upon him).
As Islam did not allow animal or human imagery, artists began finding their expression through Islamic calligraphy – the art of stylishly writing verses of the Quran. Islamic calligraphy flourished during the rule of Islamic dynasties across the world. It became the primary form of Islamic wall art in monuments such as the Blue Mosque in Turkey or the Taj Mahal in India. It was also used to decorate ceramic pottery, marble work and silk carpets as well as to transcribe court documents.
Down the ages, Islamic calligraphy witnessed a constant decline in scale and grandeur. There were several reasons for this — from the downfall of Muslim empires to general apathy towards Islamic art.
In the era of the Internet, and its accompanying effects – social media and e-commerce – as well as globalisation-fuelled increasing incomes, Islamic calligraphy has returned in a new form. A new market has been created –that for modern Islamic art.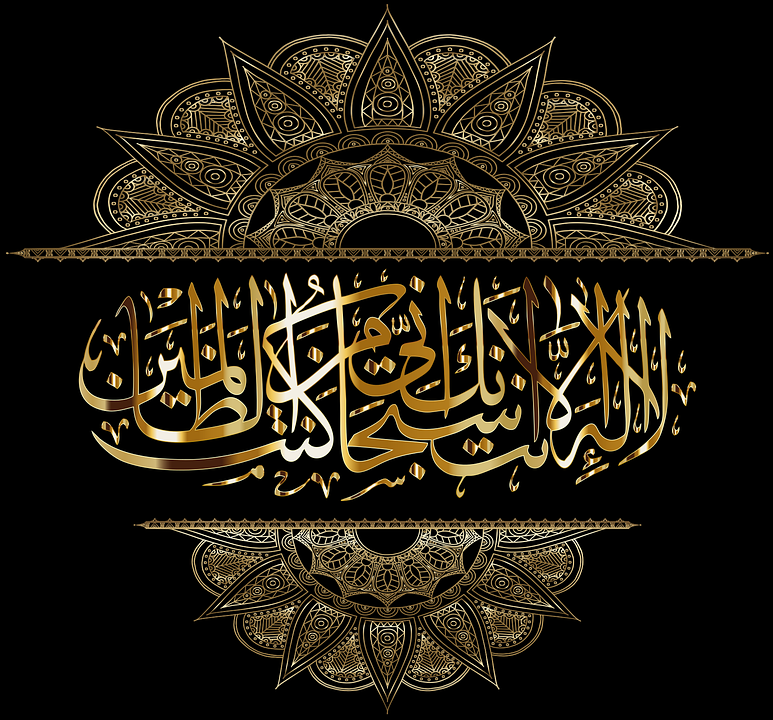 Islamic art
Modern Islamic art, as the title implies,combines modern materials and technology with traditional Islamic calligraphy. An artist uses traditional calligraphy bamboo pens to write down a Quranic verse. This handwritten work is then digitally coloured and printed on canvas, paper or leather, or transferred to a stencil sheet to pull out a wall sticker. It may even be etched on glass to produce a handy souvenir. Or it may be cut by machine to produce a 3D art of stainless steel frame.
Because these are reproduced forms, they are easy on the pocket and are sold abundantly on different e-commerce platforms, from general marketplaces like Amazon and Ebayto more specialised arts-and-crafts portals like Etsy. High-brow, moneyed art connoisseurs may not want to buy these 'reproduced' artworks, but one must give credit to the contribution this new trend has made towards the much-needed revival of Islamic wall art.
Also, more significantly, modern Islamic art pieces are not just mere reproductions or copies of the original, handwritten Islamic calligraphy art. As already mentioned above, a lot of value addition goes into them in terms of digital enhancements, which includes sharpening of lines, colouring of the lines or background, addition of decorative motifs like lanterns, crescents or geometric Islamic patterns, and finally rendering the original artwork the malleability to be printed in any size – from the tiny to the huge. And of course, the flexibility to be reproduced on any medium – from canvas and leather to vinyl stickers and glass. Most obviously, Islamic wall art is seeing a new dawn.