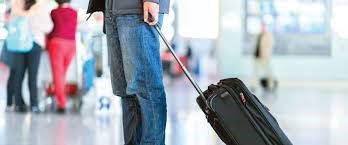 1,148 total views, 3 views today
Travelling helps you unwind and take a break from your packed schedule. Even a short break within India can be a huge stress-buster. But whether you want to visit the beautiful hills of Meghalaya or explore the wonders of Kerala, travelling is never risk-free. You always have to account for uncertainties like an accident or an injury. The best way to safeguard your finances and travel without any worries, is to avail a domestic travel insurance. Such insurance policies exist to prevent any major impact on you in case of any untoward incident.
Domestic travel insurance plans offer protection against risks or losses that you may bear when you are travelling. Moreover, a sound policy such as the Domestic Holiday Cover brought to you by Bajaj Finserv goes beyond the bare minimum. Here's a look at all the benefits that are in store.
Get assistance in the event that you are stranded
Getting stranded while on a trip may be the last thing you expect, but it's a possibility that you should be prepared for. Fortunately, Domestic Holiday Cover brought to you by Bajaj Finserv helps you do just this. To help you return to safety, this domestic travel insurance policy gives you financial assistance of up to Rs.50,000 in India and Rs.1 lakh if you're abroad that you can use for travel tickets and hotel bookings.
Get roadside assistance when your car breaks down
While a road trip can be exhilarating, it can also turn sour quickly if your car breaks down, especially in a deserted area. However, with a domestic travel insurance plan you have nothing to worry about. Even if you're at a remote location, you can request roadside assistance. Bajaj Finserv offers this facility to you at 500 locations across the country so you can breathe easy.
Get complimentary insurance coverage for scenarios such as an accident
Having a travel insurance plan will give you complete peace of mind as the coverage it offers is widespread. Be it an untoward accident that leads to hospitalisation, cancelled hotel bookings or trips, or even baggage loss, you can rely on your domestic travel insurance policy as it offers financial protection up to Rs.3 lakh. In fact, it also covers a home burglary. This means you can travel without worrying about the safety of your home.
Get card protection and PAN replacement assistance
If you lose your wallet on your trip, the chances of being able to find it are slim. Since you don't want your cards bank cards and PAN card to be misused, you can use the domestic travel insurance policy to avoid this fear completely. This is because the insurance plan allows you to block your lost cards by making a single call to the insurer. Moreover, the insurer will help you take care of PAN card replacement as well.
Protect yourself against all the contingencies that you may encounter when you plan domestic travel with a comprehensive insurance policy.