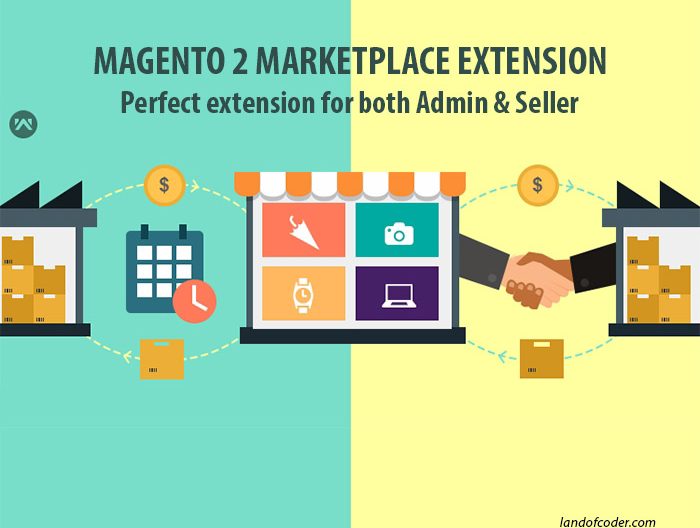 367 total views, 1 views today
Hitherto Magento has risen up to become the most widely-used platform for large-scale eCommerce demands despite the flourishing of numerous other eCommerce platforms with various purposes and for various scales. There are several reasons for Magento to be the preferable option, but some of the most outstanding reasons might be thanks to its personalisation in customers' shopping experience, advanced search, and convenient checkout process.
In that manner, extensions also play an important role in the key to success of Magento. Out of many choices out there for an extension to boost your website's sale, there's this extremely useful extension you should know about, which is marketplace extension.
What is Magento 2 Marketplace Extension?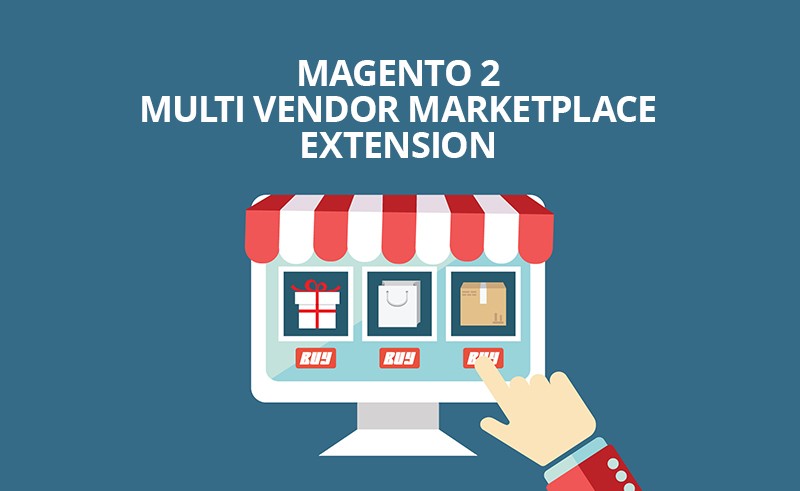 Marketplace Extension for Magento 2, generally speaking, is a type of extension which was developed with the aim to transform your eCommerce website into an automatic online shopping site like those of eBay, Amazon, Shopee or Etsy, etc. This means that this marketplace extension is a versatile and comprehensive solution to increase your sale scale by letting multiple sellers sell products on your website. With this kind of multi-vendor marketplace extension, sellers on your site are allowed to many convenient accesses such as managing products, sales, invoices, shipments and credit memos. Moreover, it also enables your customers to leave feedback as well as rate sellers' products and services.
Why should you use Magento 2 Marketplace Extension?
In this era of fiercely competitive market, achieving sales improvement without having to pay for additional expense is the aim for every store owners. For that reason, online marketplace was born.
Multi-vendor Marketplace Extension for Magento 2 can be used to create a place for independent sellers to work on automatically. It's convenient and advanced in the way that:
It helps you to increase your business's revenue and scale
It's no doubt by letting multiple vendors sell product on your website, you increase your website's turnover by selling products of third-party vendors. This revenue comes from charging commissions and fees for the products and services that are being sold on your site by third-party sellers.
It helps you to save time and effort when you let sellers take control of their own business.
When you turn your marketplace into an automatic one, you don't have to worry about the inventory management of the store. The vendors themselves must be responsible for almost everything from business promotion to discount and coupon deals to attract more customers and increase their own sales. You can save a lot of your time and effort by using a multi-vendor marketplace extension to transform your eCommerce site.
It provides customers with a wider range of various products and services
Many sellers on your website means that a much wider range of products and services will be offered to the customers with a different range of prices. The customers are able to place their order on a large variety of products. This will help to improve competitiveness as well as help your website to aim at international customers.
Achieve these benefits with the features that the multi-vendor marketplace extension provide: 
Amazing User Experience with Seller Cpanel: The UI is extremely user-friendly as it requires no experience and specialised skills to get used to it.
Super Fast Responsive & Mobile Optimized Marketplace: The multi-vendor marketplace extension is designed to fit into any devices and assist you to create a neat and eye-catching interface.
Advanced Report Supported: With the multi-vendor marketplace extension, sellers on your website are able to see: Last orders (with date, customers and subtotal), Best Seller (with product's name, price and quantity), Most Viewed Product (with product's name, price and views), Top Country Consuming the Products (with country's name and its map location) Line chart for Sales Report by day + month +
Well-compatible with Magento 2 Marketplace Themes: The multimerch marketplace extension is compatible with almost all Magento 2 themes.
Upload Multiple Products In Bulk: One noteworthy function of the multi-seller marketplace extension is that it helps vendors to mass import as well as export products in a few seconds to save time and optimise experience.
Create Unlimited Sellers With Smart Store Front: Storefront is designed with a view to optimise your experience using this marketplace extension
Showcase Beautiful Seller Profile: The profiles of the sellers are displayed individually with the information such as: shop title, contact number, company location, company description, company banner or logo, SNS, etc.
Build Auto Marketplace: Vendors can manage almost everything from coupons, discounts, withdrawals to earning reports, sales and shippings, even everything on the frontend.
Create Flexible Commission Effortless: For store that contains a lot of different types of products as well as categories, the marketplace extension for Magento 2 allow sellers to set multiple commission rates for vendors and each category, create flexible rules of commission for each product through product attribute and for specific vendors, set commission rate with fixed or percentage amount, and set different conditions for products.
Multiple Gateways & Multilingual Ready: Multiple payment gateways are supported namely PayPal, Authorize.net, Braintree, Sage Pay, Google Checkout, Amazon Payment, WePay, 2Checkout, Dwolla, Skrills (Moneybookers).
Showcase Friendly Feedback & Reviews for Sellers: With a view to showcase friendly and constructive reviews for sellers, the multi-vendor marketplace extension allows customers to give feedback to the products they purchased and also to the service of the seller. These comments will be published after being approved.
Auto or Manually Approve Sellers: If you want to approve a customer to become your seller, you can either set auto-approval or manual-approval.
Multiple Vendor Product(s) Checkout At Once: The Magento 2 multi-vendor marketplace allows customers to order from various sellers at the same time and checkout many products at the same time.
Showcase Seller Credit Account Professionally: The Magento 2 multi-seller marketplace extension allows vendors to have their own separate credit account to receive payment from their orders and at the same time use this very account to buy products on the website.
Smart Manage Transaction Incredibly: Transaction details such as ID, amount, seller balance, description, created at, etc will be displayed in a separate Seller Cpanel.
Unlimited Products Management: Sellers on the website can manage and categorise products by either ID, price, quantity, store views, name, type, attribute set, SKU, visibility, status or approval.
Manage Orders Fast & Live: The Magento 2 multi-vendor marketplace extension allow sellers to view order in detail (date, name of customer, grand total, discount, admin commission, seller amount, currency, status, etc.)
Flexible Vacation Setting: Sellers can set vacation date and display it to the customers to avoid inconvenient in contact and selling.
Smart SEO Management: The Magento 2 marketplace extension supports SEF(Search Engine Friendly) urls for seller profile. Moreover, SEO information such as SEO friendly URL key, Meta title, Meta description and Main keywords are also supported.
Expand Social Media Profiles: The most common social media sites are supported in the multi-vendor marketplace extension such as Facebook, Instagram, Twitter, Google Plus, Youtube, Pinterest, Linkedin, Vimeo.
Advanced Notification/Mail System: Vendors can get a notification via email for their registration and product approval. If there's any order, invoice, shipment created, notification is also sent to the seller's email.
Easy To Customize
Full Support of rest API
Conclusion
A multi-vendor marketplace extension is the comprehensive and innovative solution for any eCommerce website owner who wishes to expand their business and become successful.