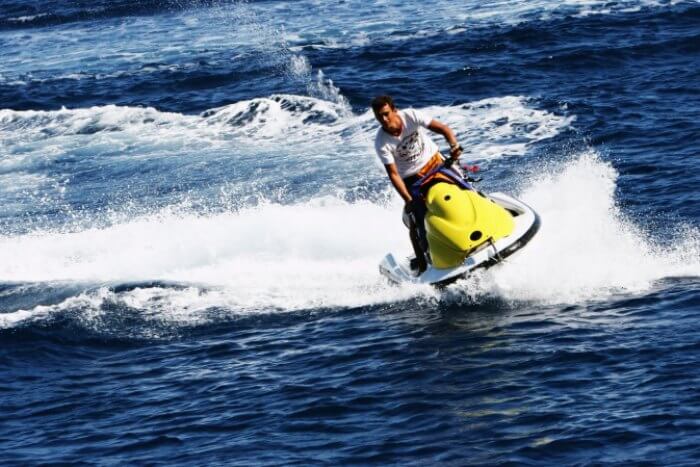 774 total views, 3 views today
A laid-back destination and a home to some of the most fantastic beaches in the country, Goa is the ideal tourist destination for anyone looking for a good time in a warm and temperate climate. The state was also once a Portuguese territory; hence, there is a deep-rooted history and cultural influences, which are always visible throughout the area. The local cuisine is infused with flavors from all over the country as well as borrows certain foreign influences.
You can enjoy a peaceful time while you are here, sipping on some cocktails and enjoying the food. But Goa can also be quite the fun place for the adventure enthusiasts amongst you; there are many activities you can partake in, ranging from diving to boating, jet-skiing to kayaking. The weather which stays consistent all year round also ensures that you have the best time while enjoying these activities. There are many activities you can combine and make a package out of, or you could simply enlist the help of services that provide such packages, for example, Atlantis Water Sportscombines water activities and island trips in one package.
These include activities you can do at a beach or a jetty such as jet skiing, banana boat rides or parasailing. You could also go to an island and dive around in crystal clear waters. We shall take an in-depth look at what these activities include:
You can take part in many activities such as parasailing, jet skiing, banana boat rides, and the latest indulgence flyboarding. This is an activity which has become extremely popular all around the world. The board contains two jets which are attached to your legs, and through which huge volumes of water are pumped out at tremendous speeds to propel you upwards. This is the latest fad to reach Goa and you could be one of the first people to try it out! All of these activities are done on the beach or the jetty; hence you could still be relaxing and sipping on your cocktails when you are taking part in this.
Goa is also in close proximity to a couple of islands; you can take a boat to the Island and it will only take you a couple of minutes. If you are part of a group, there will be pre-arranged ferries ready for you. Once you reach the islands you will be greeted by crystal clear waters and a sight of various marine animals. You can start your scuba diving activities here and with the help of our proficient instructors and some of the best equipment you can find, you are sure to enjoy every single moment underwater. If you are not up for intense diving, you could also indulge in some snorkeling and enjoy the shallow waters and have a peek at some marine life around.
All in all, the sheer number of activities in Goa is simply limited by the time you have to do all of those, so you better start partaking in some!