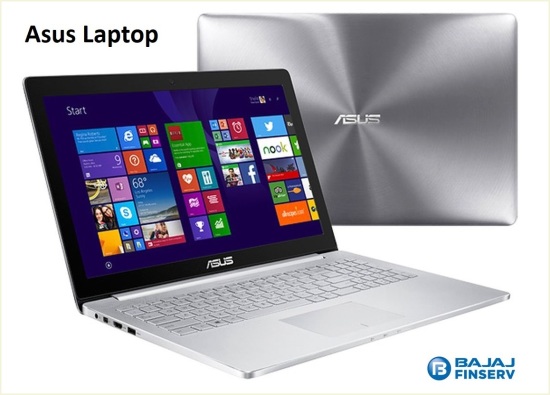 819 total views, 3 views today
The importance of electronics such as smartphones, television, laptops has increased these days. Along with other necessities of life such as home, clothing and food, you can't imagine having a convenient life without electronics.
A laptop is one of them. Be it a student or a business person; they need a laptop to do many tasks on it easily.
When it comes to laptops in India, there are many brands such as Apple, HP, Dell, Lenovo, and Asus. Asus is one of the emerging laptop players in the Indian laptop market.
At the time of buying a laptop, buyers don't consider some key aspects which may mar the laptop performance after some time.
Thus, if you are set to buy an Asus laptop in the future, here are some vital Asus laptop features that you should consider.
Consider these Asus laptop features while buying it
Always opt for a better screen
Ensure that an Asus laptop features the best screen at a particular price point. By selecting a better screen, you need to consider three things such as panel size and type and the resolution. If you are willing to spend more than 40,000 on a laptop, you should aim to have a device that could give you an IPS display and full HD resolution. People, who are buying the laptop for playing games, watching movies and more, should opt for a laptop offering a bigger screen.
Ensure that your laptop weighs less
Buying a laptop which will be used at home has nothing to do with its weight. However, if you are going to use one that will be used on the go, opt for an Asus laptop that is lighter. Sticking to a laptop with the screen size of 14 inches and less for work purpose will be good.
Go for a higher RAM capacity
The higher is the RAM capacity of your Asus laptop; the smoother will be your laptop's performance. Thus, opt for a laptop that at least offer 4GB RAM, and if you can go for the one offering 8GB, the better. If you are willing to buy an Asus laptop from the budget category, purchase such models that are offering more RAM than others.
Older processors work fine
Core i series processors are fine even if they are one generation old; they are superior to last generation Pentium. Thus, if you need to opt between them at the same price, you should opt for Core i series based processors. Similarly, compared to Atom, Pentium is better in performance, and even if it's older in the generation by 1-2 years, it's fine to opt for it.
Now that you are aware of the some major Asus laptop features that you should consider while buying, you can buy one at No Cost EMI facility and save.
Not only it will help you divide the laptop cost into a tenor, but it will also let you save on interest charges on an EMI transaction. The facility is available only on the Bajaj Finserv EMI Network.
Check out your pre-approved online deals now and start shopping for more than 1 million+ products on No Cost EMI on the Bajaj Finserv EMI Network.