In Dubai there are specific regions for doing each type of business. This type of setup allows in providing more facilities for carrying out business activities in a successful way. Anyone who is interested in establishing a business in Dubai should collect information about different free zones and the types of business activities that are done in each zone. You can consult with a Dubai business setup consultancy to get more information on this regard. Most of the consultancies are able to offer assistance in starting a company and recruiting employees.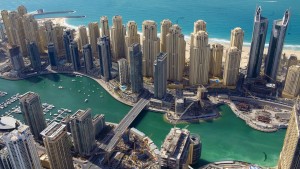 Business activities that are largely encouraged in the area include cargo, freight forward, health care, real estate, manufacturing, construction, education, manufacturing, event organization etc. Many are planning to begin business in Dubai as the government is providing many facilities for improving the business in each zone. In each zone there will be zone authorities. Those who want to setup a business should apply for it with the zone authorities. There will be an application form. One has to fill the application form and have to submit supporting documents for getting an approval. Most of the business people who are residing outside the country will approach business consultants in Dubai for getting assistance on business incorporation in Dubai.
Types of company incorporation services offered by business consultants Dubai are as follows:-
Consultants will give legal consultation on free zone company setup. In each zone there are different rules and regulations for setting up a business. Foreign investors are not aware of this. Consultation with an experienced company incorporation service provider helps in getting information about different free zones, the types of business that can provide benefit in each zone and the category in which you can include the business.
The consultants will identify the corporate structure that suits current and future business plan and will assist in choosing one. There are several business categories. It is mandatory to choose a category in which your business belongs to. By not choosing the correct category there are chances for rejection of business approval.
Requirement & Planning
Several documents have to be submitted along with the company incorporation application. A consult will provide assistance in drafting documents, collecting files and managing submissions as per requirement. Likewise, the consultants will help in getting approvals from the free zones authorities, ministries and department of planning.
Most of the consultants offer various PRO services as per requirement. Some of the services are document processing for immigration, labor and various other Govt. Departments, attestation of export and import documents, registration of new trading licenses, yearly renewal of trading licenses, new employment visa, renewal of employment visa, family visa processing and visa stamping and cancellation.
Accounts maintenance and auditing services are also provided by them. As starting a bank account and maintaining it requires time, a consultancy can provide such services at nominal rates.
Those who are planning to get a consultants to setup a business in Dubai can approach a business consultant to get all kinds of assistance in starting a company in Dubai.
2,410 total views, 6 views today