With increasing number of online art galleries, purchasing an art piece for your home décor has become an easy approach. Choosing different artworks according to your home interior is a catch-22 for many new art buyers, however with some smart tricks you can select the beautiful painting for your living space.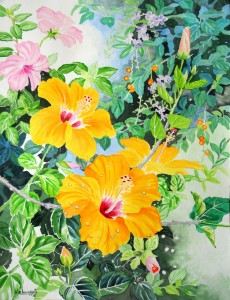 When it comes to beautifying your home walls, a work of art renders a charismatic appeal and adds a classy touch to your home decor. Art is believed to spread a sense of well-being and a vibrant aura in your living space. However, if you are an amateur in buying a painting to fulfill your home redoing requirements, you can consider these tips and acquire some beautiful art pieces.
Explore different art galleries – Going outdoor and visiting different art galleries, studios, or exhibitions can help you in exploring different kinds of art. You will get to know what trends are rolling out and which type of painting fits best in your surroundings. In this way, you can gain in-depth knowledge about art and select the best art for your home walls.
Talk to art connoisseurs and know about art– It is one of the best option that helps you in making your art choice more refined. Talk to the art connoisseurs in order to reap the knowledge about paintings. There are many Indian art collectors available online that offer art advisory services. You can ask them for the right paintings that suit best to your home furnishings and create a mesmerizing theme. Moreover, you can search emerging artists on the web and connect to them for latest updates.
Ask for views- If you are a new art buyer, it is important to take someone along with you. Importantly, the person with whom you are visiting the art gallery should have adequate knowledge about Indian paintings and art sculpture. Ask for other people opinions, while you are choosing the painting as this will help you in narrow down your search.
Choose artwork which soothes your eyes– Art is not about investment. In fact, it is all about your choice, what appeals you the most. You should pick an artwork that entices you, because it eliminates the chances of regretting after a purchase. Whether it is a simple landscape, an intricate abstract painting or a modern artwork, you can pick any kind of artwork which soothes your eyes.
Ensemble bright artworks– While choosing the artwork of your choice, it is always recommended to ensemble some bright Indian paintings. This will not only create a colorful theme across your home, but also exude positivity. Therefore, pick bright paintings online and add color to your décor by choosing bright wall paintings.
These are some of the interesting ideas that simply help you in making the right decision for your home décor.
3,705 total views, 3 views today