A girl who is soon to be the bride has shopping qualms to buy the best dress for her D-Day. But, the point over here is which would be the best place to purchase the wedding dress from. Most of the times, perplexed state of mind, anxiety and even excitement are among the mixed emotions which hold back the to-be-bride from thinking beyond what is visible. In simple words, being a team of the best wedding photographers, we have come up with top 5 hacks for buying the ultimate bridal wear. Take a look at these ideas and let your elegance woo your life partner:
Check online but buy the wedding dress offline
It has been witnessed that wedding dresses seen of website are very attractive. But, you cannot be sure whether that particular dress will suit you or not. In such a case, we recommend you to simply seek an inspiration from the collection of wedding dress for bride online. However, consider buying similar dress on the physical store or you may get it customized according to your persona. Our wedding photography reflects that brides who give preference to comfort over style look gorgeous.
The major idea is to seek an inspiration from social media and get the dress tailored according to your comfort. On the contrary, if you request the online retailer for your size, there might be constraints of time and availability of wedding dress. Thus, act smart and add your style to the bridal wear you want to purchase.
Visualize the theme and buy the wedding dress accordingly
We believe every bride has her dream to choose wedding dress which is unique and complements her personality. If you think the same way, then, it is time to broaden your vision. You are soon to be bride and attention of every wedding guest is on the couple. Don't you want to get appreciation from your near and dear ones or get compliments from wedding guests? Well, in that case, plan the theme of wedding and discuss the wedding dress your to-be-groom is going to wear.
If you think from the perspective from wedding photographers, the wedding dress of bride and groom enhance the picture perfect outcome of our work.  All you need to do is choose the wedding dress and make sure it complements the groom wear.
Designer bridal wear lends a classy look
Are you inspired by the wedding dresses which celebrities had worn on their D-Day? If that is the case, your inspiration should not be limited merely to thoughts. Not only does the designer wedding dress contribute to the classy look but, wedding photographer and his team add exquisiteness in their final outcome. Basically, the designer bridal can be purchased from high-end boutiques keeping in mind, your photo shoot. Don't worry about the poses and styles, our wedding photographers will frame you with your life partner in an exceptional way!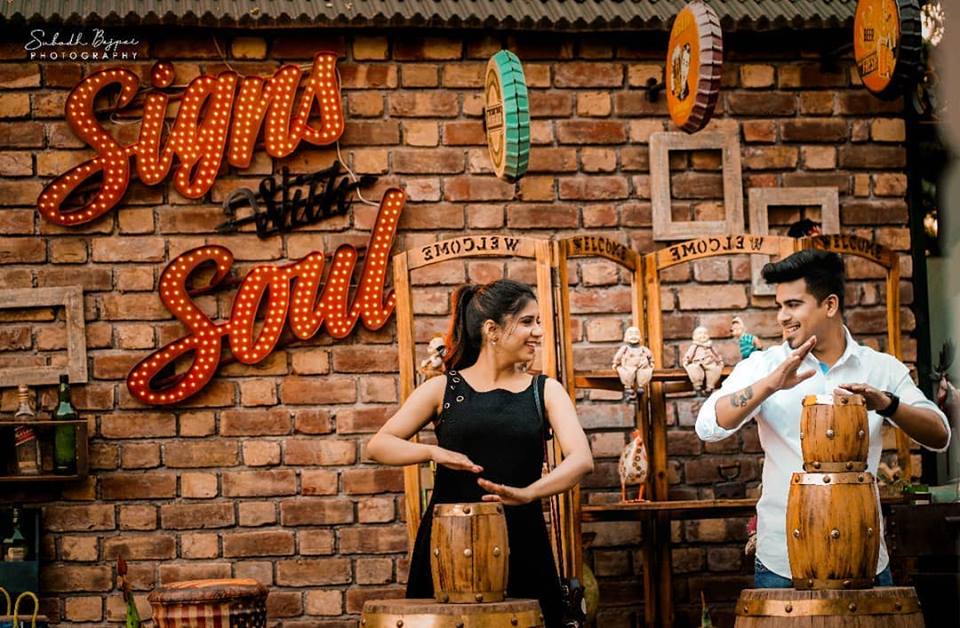 Trendy dress with a twist
Of course, you would love to be the bride with the unique wedding dress which people can't take away their eyes from! Marriage memories will last long through memories and captured moments of this special day. You may surprise your loved ones by getting the dress customized. You don't have to make the wedding dress too lavish or very simple, yet ask your designer to add elegance to it. If you have an idea, but, confused about how it can be implemented in the designing of bridal wear, then, consult the designer.  Let your wedding album speak about your style and charm in all the photos and videos captured by our wedding photographers.
Rent a wedding dress and steal the show
We don't want to lure with the idea of investing on the most expensive dress. But, if you have already admired few wedding dresses, then, finalizing the best one may be tough. There is an easy way out to address your preferences and complement your appearance. As a team of wedding photographers, we have seen brides adorned gracefully and perfectly. In our photos and videos of wedding, their dress has always been a centre of attraction.
Renting a wedding dress is an alternative which you can consider because it will enable you to look like a princess. You don't have to spend bucks because D-Day is priceless so should the wedding shoot be. Don't reflect over the cost of the dress, this hack will certainly offer you the best outcome for shopping before the wedding.
We hope the above hacks for getting the best bridal wear will be beneficial for you. These are just few of them from the perspective of wedding photography. You may apply your creativity for sure to finalize the fabulous and attractive dress for your marriage.
9,413 total views, 3 views today