When it comes to decorating your personal spaces, there are thousands of options that will come into your mind or you can stumble across online. A decorative item that complements your room wall and theme is bit challenging to spot.
One option that you can think about is traditional paintings. Well, you can consider it as the safest and easiest way to adorn your walls. Rather than experimenting and hanging on something that doesn't at all go with your walls it's better to go on with option that you know to some extent.
It goes without saying that Indian art paintings have never ceased to captivate spectator with its exquisiteness. There are different types of paintings available in one genre so you don't have to worry about limited options availability.
Are you thinking about revamping your living room walls? Yes, then you must consider adorning your walls with traditional Indian art. Numerous of options are available on online art gallery created by distinguished artists like Abanindranath Tagore, Amrita Sher-Gil, Gopal Roa, Jamini Roy, Kalipada Ghosal, Maniam and Rabindranath Tagore, to name a few.
Through this post, we shall learn about most popular forms of traditional Indian art so far created by artists:
• Tanjore Painting: Tanjore paintings are widely known as classical South Indian paintings. In this type of traditional paintings, the artists make use of vibrant colors and 22 carat gold foils to create simple iconic compositions. Besides this, even precious and semi-precious stone are carved in the paintings to make them more captivating. Subjects mainly created in the paintings are Hindu deities, divinities, and saints. Events from pre-historic religious texts like Hindu Puranas, Sthala-puranas and many more are mainly painted. Even many incidences that occurred in Jain, Sikh, Muslim, other religious and even secular events are also been portrayed by the artists. Some of the best examples of this form of traditional Indian art can be found in Saraswathi Mahal Library, the walls of the Thiruvaiyaru Chatram and the British and Victoria & Albert museums in England.
• Phad Painting: Phad painting is a spiritual scroll and folk painting mainly practiced in Rajasthan. This type of traditional painting is conventionally created on a drawn-out piece of cloth or canvas, known as phad. It provides contextual base against which the songs, dances and recitations are used to create an evening of enchanted and entertaining typically in the centre of the village.
• Pichvai: The Pichvai is a decorative cloth that is hanged behind the statue of divinity. In this form of traditional Indian art, the artists strive to express the mood of the god or goddess.
• Madhubani: This Hindu style traditional painting is mainly created by artists in Mithila region of Nepal and Bihar. Madhubani paintings have 5 unique forms including Bharni, Katchni, Tantrik, Nepali and Gobar.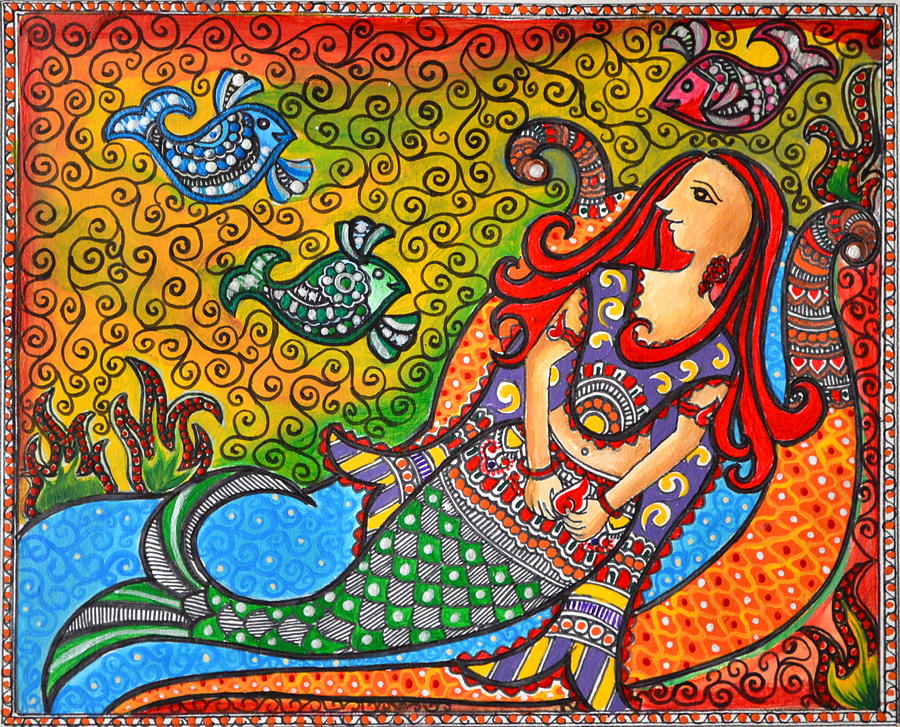 • Kalamkari: Kalamkari is a block-print painting created on cotton textile. This form of art is created by artists in different parts of India. The painters magnificently depict episodes from Hindu epics like Ramayana. Mahabarata and religious text like Puranas.
In few words:
The Indian traditional art in true sense is a symbol of the country's graceful nature and cultural diversity. With its powerful charisma, you can not only beautify your home walls but also lift the spirit of the spectator.
4,337 total views, 6 views today