The way to a man's heart is through his stomach, but a way to a woman's heart is via famous brands and shopping trips! Yes, it is no clandestine fact that ladies are crazy about fashion because it makes us happy and feel good about ourselves. ROPOSO, a budding fashion based website is your fashion guru providing you with all the information that you'd possibly need about anything fashionable. Clothes, shoes, accessories…everything is available here!
ROPOSO is not just a fashion database, it is a social platform. With it user friendly interface and fun atmosphere it is every fashionistas paradise! This article discusses the various reasons why ROPOSO is the perfect style station for you-
Put forth an opinion- explore your inner fashionista-
Are you the type that fawns over the dress, hair or makeup of a particular actress, silently analysing her look rather than concentrating on the movie? Well it's time to come out of your closet dear! Share your opinion with the world. Be it Alia Bhatt's casual yet trendy style or Priyanka's elegant look at the Oscars, say it all on ROPOSO! The best part is you get to interact with like-minded people who not only agree but also contribute to the topic. Open discussion threads and share your ideas with all the ladies out there. Uniqueness and originality is always appreciated.
Hairstyles, makeup, accessories…get it all here!-
Fashion is not only about clothes, it is about the complete look and that includes accessories, shoes, jewellery, Arabic Menhdi Designs, and makeup as well. ROPOSO offers you all-round information about the various aspects of fashion. The trendiest bags, the best makeup that'll suit you, shoes that will match your dress or the perfect hairdo for every occasion…everything is available here! Easily accessible via website of smartphone app you can view this information anytime anywhere!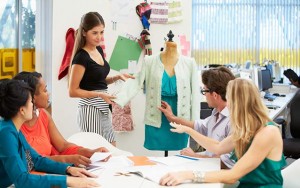 Get regular updates in the latest brands-
Have an insatiable thirst for everything related to fashion? Want to know about the latest launches, or the best brands out there? Well ROPOSO offers you all that! Keep yourself upgraded with the changing times with the recent collections of the trendiest clothes and accessories. We at ROPOSO understand how difficult it is to keep up with the dynamic phases and always sport the "in" thing, hence we provide you the all the information on your newsfeed. It even compares reviews and ranks the different products and brands giving you the best of all!
The hottest fashion news is just a click away!
Interested about the affairs and happenings of B-town? Now you can have an easy access to all the juicy gossip about all the Bollywood celebrities. The super cool parties, who was wearing what? Who copied whom, who wore it better? Are just some of the many interesting topics that you get to know about! Also which celebrity was sporting what style, the various fashion faux pas and oops moments as well as the best dressed people…know it all! All the happening news of major events and award functions, charity shows are now just a click away.
Check out the many DIY projects and tutorials-
Get quick and effective makeup tricks, beauty tips and hairstyle tutorials for a complete makeover! Look great every time and everywhere, be it a family wedding, a night out with friends, or just a usual day at college. Sophisticated but ironically simple hairdos that look elegant, mix and match and step by step approach makes it very easy to follow and get the desired results. And if you have any ideas you can share them as well!
Follow your favourite celebs. Ps: they follow you as well!
No more being glued to the television or fashion magazines to get a glimpse of your fashion icons. Follow them on ROPOSO and know all about their lives. And this just gets more awesome! If they find your profile interesting enough they follow you back as well! Imagine, your favourite celebrity following you! It is an added benefit that their presence on the likes and comments section boosts up your popularity as well!
Browse, order and shop online on ROPOSO-
As much as we love shopping, it can be a tiring experience. Now you can shop from the comfort of your home! Browse through the endless collection of latest clothes, shoes, bags and cosmetics in the market and order what you want. ROPOSO gives you an easy and hassle free experience. Also avail to the different coupons and discounts!
Get amazing themes and creative ideas for any event-
Planning a theme party or wedding? Get inspired by the many interesting ideas available on ROPOSO. Be it a fairy tale wedding or a superhero based birthday party, get it all on ROPOSO and make it a huge success!
3,474 total views, 9 views today