The winter season is made for travelling. People barely enjoying travelling within the country during summer because it is sweaty and hot everywhere. If you want to get out of your regular work schedules and spend some couple time at gorgeous destinations this winter, then here is a list of some incredible places. Make sure you advance book your trains and also book the delivery of food in trains beforehand so that you don't have to rush the last minute.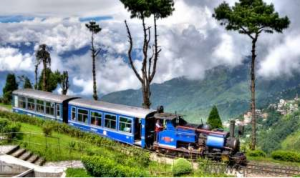 Alleppey – If you travelled to Kerala before then you know about this city. It is best known for the houseboat cruises, which the city offers. There is nothing more romantic than sitting inside a houseboat during the night and enjoying the cold breeze with your loved one. The silent place will bring out the romantic in you, and we guarantee you will have a great time. You can also enjoy at the beaches here as they are not packed with tons of people all the time. If you go during the evening time, then you might be able to dine with the view of the sea.
Tarkali – A small district in Maharashtra is where the magic happens! It might be a lesser known place but trust us, it is mesmerizing in every way. During the winter season, the blue skies, clouds and incredible breeze will make you fall in love with each other all over again. If you reside in Mumbai, then you can easily reach this place within hours through the train. It is going to be a low cost holiday in a grand way. There are amazing beaches at Tarkali and also several resorts where you can have fun with your better half. This is the perfect place to go for your honeymoon if you are on a budget.
Darjeeling – Enjoy the views of the Himalayan ranges from this stunning destination. Darjeeling is quite a popular touring destination, but there are certain places where in you will find minimal crowd. You will also get to enjoy some exciting cuisine of the place! Don't forget to see the sun rising from the Tiger Hills while you are at Darjeeling. This moment will be the most memorable and special one on your trip.
Gulmarg – Love snow fall? Well, then go to Gulmarg during the winter season and you will not be disappointed. The entire place is practically filled with tons of snow during this season. The snow-clad mountains and lush valleys are perfect for couples who want to enjoy a captivating landscape while reconnecting.
Tawang – If you search for pictures of Tawang, it literally looks like a fairy tale movie. This North Eastern gem is one of a kind and this is the reason why you must take your beloved one to the place. It is filled with some of the most breath-taking views.
So note down these places and plan your trip now!
Author – The author and her husband travel to a lot of destinations! You can read some of her travel stories on www.travelkhana.com
1,715 total views, 3 views today