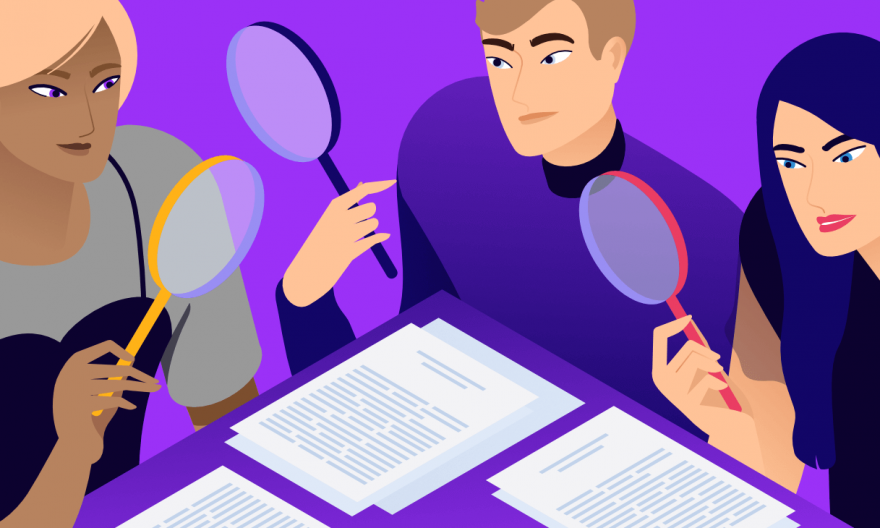 4,399 total views, 3 views today
Are you a blogger constantly creating new content in the English language? Then the grammar checker tools mentioned here will be helpful in your work. Error-free content material creates a good impression on the reader and helps build credibility. English is the dominant language of business and communication in the world. Those who are not natural speakers of the language can get stuck in grammatical issues while composing text material. WordPress has enabled people around the world to acquire an interface easily. Many non-English speakers convert PSD to WordPress or migrate from other platforms to start a blog. Such users need assistance in crafting flawless content in the language. They can use any of the following tools to improve the quality of their work.
1. Grammarly
One of the most popular grammar checking solutions with useful features is Grammarly. People have the option of either using the web app or a Chrome browser extension. Both versions have more or less the same range of features. The browser extension will be a better option for WordPress website owners. They can opt for free or premium subscription plans based on their requirements. Once they enable the extension, it will start detecting errors in a composition created in a browser-based editor. The tool will easily integrate with the default WordPress editor. All mistakes will be highlighted with a red underline mark. When users hover the cursor over an error, suggestions for corrections pop up. Clicking on the recommendation will rectify the mistake.
Also Visit: iPhone tempered glass screen protector
2. Ginger
Ginger is a suite of a grammar checker, spell checker, and punctuation tools. The product works seamlessly on all kinds of devices such as desktops, mobiles, and tablets. It supports a variety of popular platforms like Facebook, WhatsApp, Gmail, Slack, MS Office, etc. It can also be integrated into browsers like Chrome and Safari through extensions. The tool will start scanning the text for errors as soon as a user starts typing. It conducts all kind of grammatical corrections including inappropriate sentence structure. The solution also has a sentence "rephraser" that allows people to compose text in different ways.
3. Hemingway
People looking for a solution that not only spot grammatical errors but also helps in improving the readability of their content must use the Hemingway app. The tool identifies complex words, adverbs, or extensive use of passive voice and suggests replacing them. It also tells users about sentences that are too difficult to read. The solution provides a reader's perspective to writers which will help them compose better material. The product offers a desktop app for Windows as well as Mac Os users. WordPress users can integrate the service with their interface in a single click. This will allow them to publish a matter straight from the tool's editor.
4. Jetpack
Most people would be surprised at finding Jetpack among the best grammar checker tools. This plugin is provided by Automattic, the team which manages WordPress. It is a collection of tools which help in security, website management, and performance monitoring. The product has a proofreading module that can be used for spotting text errors. This module was developed as a separate plugin called " After the Deadline" which was later integrated into Jetpack. Users will have to configure the plugin settings to enable the module. When they type in the default editor, the solution will scan the content's spelling, misused words, grammar, and style. It uses color coding to highlight the different types of errors.
Must Visit: Latest Tech Stories Website
5. WhiteSmoke
WhiteSmoke is another popular product which claims to have over a million subscribers. The product has great proofreading abilities and immediately identifies grammatical and spelling mistakes. It offers separate solutions for creative writers and those composing text for business purposes. Non-native English speakers can assess themselves with the report generated by the tool. This assessment evaluates users on six metrics, namely sentence structure, words, expressions, voice, length, and redundancy. This provides writers with valuable input regarding the area in which they need to improve themselves. The tool can be used by Windows as well as Mac OS users. It supports all major browsers like Chrome, Firefox, Safari, and Internet Explorer. WordPress users can access the service easily in a browser of their choice.
6. ProWritingAid
ProWritingAid is a manuscript editing software with a wide range of features. It can be used to generate over 20 different reports which will give an insight into a writer's capabilities. Subscribers can install the solution to assess their writing style and their knowledge of English grammar. It will also help them refine their compositions by spotting overused words. The product also alerts users about redundant terms and encourages them to use innovative phrases instead. Bloggers can check repetitive words and the overall readability of their compositions before publishing. The product can be used through a Chrome extension and can be integrated with MS Office and Google Docs.
Conclusion
People who are not native English speakers can use these grammar checker tools to improve the quality of their content. This will make their compositions more readable and help them attract more readers.
About the Author:
Brandon Graves has been serving as an experienced WordPress developer at HireWpGeeks Ltd-  A leading Company For Convert Site to WordPress with a global reach. He is a passionate writer and she loves to share useful information regarding WordPress.