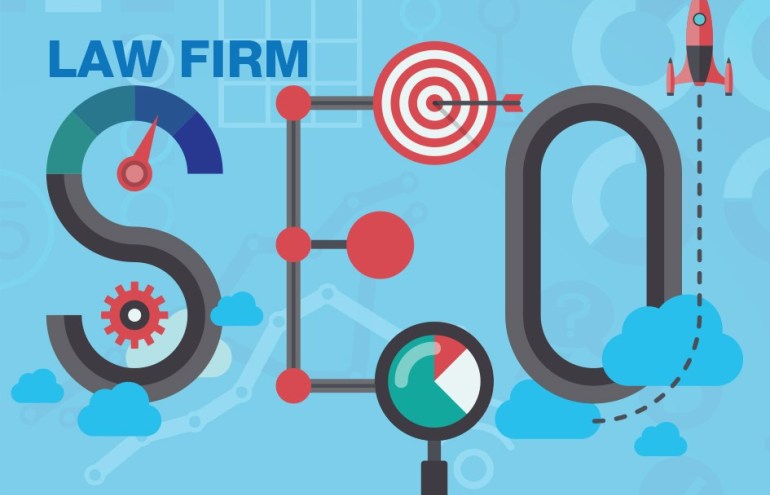 1,729 total views, 3 views today
Do you want your law firm to rank higher in Google search results? Then you must read this article to know about some useful SEO tips. Acquiring new clients is becoming increasingly difficult with rising competition and changing client behavior. Online marketing provides them with a powerful platform to reach out to newer audiences and engage them effectively. However, legal practitioners must know that most attorneys are aware of the importance of having an SEO for law firms. This means that everyone is trying to get on top of search rankings. It, therefore, becomes necessary to have a plan in place to successfully target both on-page and off-page elements.
1. Conduct A Competitive Analysis
It is essential to conduct a competitive analysis to know your exact position as compared to your rivals. Start by using analytics tools to define your baseline score. Evaluate the traffic volume your website is generating. Find out how many visits are being directed from search engines. Now identify your competitors who are targeting the same keywords as you. Assess their performance on key metrics like site structure, domain authority, and content. This will help you know how much effort you will have to put in to get ahead of your rivals. Studying competitor websites will also be helpful in unearthing handy tactics that they have been using.
2. Target Local Search Keywords
Generally, lawyers attract more clients from the geographical location they are situated in rather than other areas. Attorneys must target local search keywords to get in front of relevant audiences. The chances of converting such leads into clients are also better. It will be sensible to target purchase intent keywords which communicate that people are very interested in hiring a lawyer. Compare variations of different phrases to choose ones with high search volume but moderate competition.
3. Align Your Content With User Intent
Content is an important part of any SEO plan for legal practitioners. High-quality content plays a pivotal role in propelling a website towards better SERP rankings. Most professionals are aware of the value of content. However, a lot of them are clueless about matching it with searcher's intent. For instance, you are a divorce lawyer in Miami. Now, prospective clients would want to know about your experience and the fees you charge. They will also be interested in the alternative methods for settling a divorce case. Create content that satiates your target audience's curiosity on all related topics. This will not only improve your online visibility but also favorably impact the conversion rate.
4. Implement Attorney Schema
A technical trick that can get your law firm to rank higher is implementing attorney schema. Your rankings will automatically get a boost if search engines under your website better. Schema markup, when added to a page, generates an enhanced description which appears search results. A specific set of schema has been defined for legal businesses. It must be added to contact details like phone and e-mail ID, attorney names and profiles. Implementing schema can improve the click-through rates in relevant results.
5. Get As Many Reviews As Possible
Have you ever searched for a hotel online? You must have seen that the results are accompanied by ratings. Chances are you will select a hotel which has a better rating than other entries shown in the result. When people look to hire a legal professional, they adopt a similar approach. They also want some proof of the lawyer's expertise. The feedback from past clients can influence their decision. Lawyers must actively pursue their existing clients to post reviews on multiple platforms. They can leave their comments and ratings on search engines, social media as well as legal directories.
6. Create Custom Lawyer-specific Call To Actions
Call to actions drive conversions and are extremely important for legal websites. They must be always visible to visitors. However, it is the text of CTA buttons which needs to be customized according to the lawyer's profile. For example, if you are a tax lawyer, you can create a CTA with the message "Get your free evaluation now". The text communicates an attractive offer which will catch the eye of a taxpayer. It is much better than a plain "Call now" or "Fix an appointment".
Conclusion
The ideas discussed here will help all attorneys looking to get their law firms to rank higher. They must remember that search engine optimization is not a fixed-time project but a continuous initiative. Their SEO plans must be evaluated and recalibrated at regular intervals of time.
About Author:
Shophia has been serving as an experienced Online marketer & Web designer at ConroyCreativeCounsel Ltd, A leading Custom Law Firm Website Design Company in the USA. She is a passionate writer and she loves to share useful information regarding Online Marketing for the Law firms.