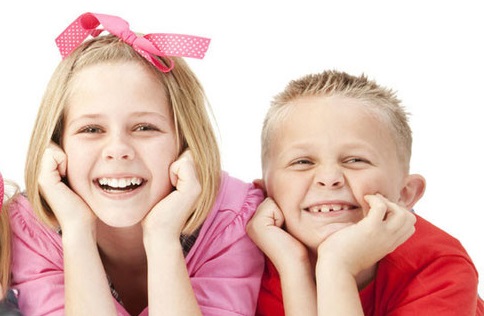 960 total views, 9 views today
It's that time of the year again. The time when the kids are busy finishing their homework, parents are busy getting everything in order for their kids and there is hustle-bustle in the house. Yes, the vacations are over. It's the time to go back to the school and the young ones are busy getting everything in order.
The parents are ready with the check-list. Homework? Check. On point school dress? Check. New stationery? Check. Healthy mouth? Ahhhh?
In daily life where we are keeping checks on so many things, we are leaving out on a very important thing and that is Oral Care. This is because with the heavy busy routine of the young ones they tend to miss out on various oral care practices.
During the morning when they are in a rush of getting ready, they miss out on spending time brushing their teeth and keeping them clean. Moreover, the eating pattern changes which also affects the oral health of the kids.
For instance, in the rush hour, they grab a sweet sugary snack which is equally harmful to their teeth. Going by the research 1 out of every school going kid has cavities which demand immediate attention. The good news is that educating the parents and teachers on how kids can take care of their teeth, we can reduce the chances of decay and can help them with having great oral health.
Adopting healthy practices is the need of the hour. A few simple steps and your child will have healthy teeth:
Early Start – As soon as your child gets his/her first tooth, make sure you take extra care and keep their mouth clean. When they have a few teeth, make them brush. This will develop a habit of brushing their teeth. Make sure to use toothpaste with the size of the rice grain. If possible, make brushing a family activity, this will encourage your child in adopting it as a habit.
Twice a Day for Two Minutes – Whenever your child brush makes sure it is for two minutes. Mere brushing is not what is mandatory, but the correct technique and the correct time is equally important. Consider it as a thumb rule and keep a watch on your child time period of brushing. This however will not be possible till they turn 7 years in age.
Tasty Treat – Kids are fussy about the food they eat and the flavor they like. Take them shopping and let them pick the toothpaste of the flavor they like. This will encourage them to brush and they will feel important. But as parents, it is your duty to see that the toothpaste chosen has a good amount of Fluoride in it. Intake of fluoride in toothpaste is equally important.
Dietary Tricks – Young ones are prone to have snacks between the meals even when they are at school. In fact, some schools give the option of snacking between the meals. In this case, make sure that you end up giving them healthy food in their lunch box. You can opt, breadsticks, cheese and fruits (whichever is your kids' favorite) to give them as snacking options. Do not give your kids food which is sugary. This will not only help in keeping their teeth healthy but will help them in understanding the right diet for them at an early age.
Brush Business – Always go for a medium sized soft-bristled toothbrush for your kids. Let them choose their toothbrush but do take care of the size. Select the one which fits into the size of your child's mouth. Also, never forget to change the brush after every 3 months or when the bristles are worn off.
Dental Accessories – If your child is into sports and specifically the one where the chances of tooth knock-out are high, get them a mouthguard. Discuss with your dentist and get them a mouthguard that fits well. As your child grows, make sure that you get the mouthguard changed and give them the one that fits properly.
Dental check-up – No matter how many times you've heard this but a regular visit to the dentist ensure that the teeth of your young ones are healthy and clean. Never skip a dental appointment and encourage your child to go visit a dentist. The children dentist are well-trained in understanding the kids and working as per their behavior.
Your kids dental care is as important as their overall care, never let it go ignored. In case you are confused about which dentist to visit, search for the best pediatric dentist near me and go with