1,149 total views, 3 views today
Bangalore is a modern city with a history that is several centuries old. It is a beautiful city home to numerous amazing tourist attractions and places to visit in Bangalore. Head to the city for an amazing vacation and spend it exploring the city, its culture, and its attractions.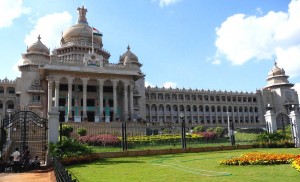 Bangalore is a global city situated in the southeast region of the state of Karnataka. It is the capital of the state and now pronounced and spelled as Bengaluru. It is a significant city and one of the most commercialized cities in the country. Perched on the Deccan Plateau, it is distinctively known for its salubrious climate that generally remains mild throughout the year. Formerly called the Garden City of India, the place today is more popular as the Silicon Valley of India. It is home to a large mass of Information Technology companies including some of the giants in the industry like Google, Wipro Technologies Limited, Tata Consultancy Services, etc. it makes it a major hub of IT in India as well as in the world. It is one of the largest and most populated urban agglomerations in the nation and is certainly more than just a major base of industries, finance, education, and administration. Tourism is yet another important aspect of the city and the place is one of the most visited tourist destinations in India.
If you are in the city, following is a list of few significant places to visit in Bangalore that you may not like to miss:
Lalbagh Botanical Gardens – A vast sprawling expanse of greenery, the Lalbagh Botanical Gardens is one amongst the few remaining gardens in the city, which once earned the place the sobriquet, "Garden City". Originally built as a private park for Hyder Ali, one of the popular rulers of Mysore, the park was later expanded to cover 240 acres of land and was made a public garden. It is a perfect place to relax and take a breather from the hectic city life. Start your day with a refreshing morning jog in the garden or stop by in evening for a relaxing stroll. Rare plants brought from Persia, France, and Afghanistan, a glass house, and a 20 million year-old trunk of coniferous tree are the chief attractions here.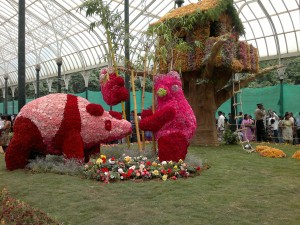 National Gallery of Modern Art – Built in the year 2009 by refurbishing a 100 year-old grand mansion into an art gallery, the National Gallery of Modern Art is a must-see. It is the cultural centre of the city housing the very best art pieces. There are different galleries to take a tour of and a state-of-art auditorium with a seating capacity of 160 people. The premise of the museum includes lush greenery where tourists often relax and rejuvenate.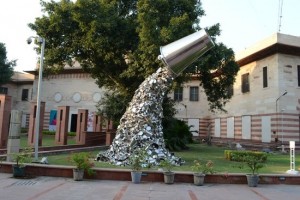 Bangalore Palace – It is yet another chief attraction of the city. It is a smaller replica of Windsor Castle, which is in England and the royal abode of the rulers of Mysore. This historic building is filled with opulent living rooms, ornate ceilings, paintings, old photographs, etc. As you walk through different portions of the buildings the more you will come to know about the lifestyle and history of Wadiyars. Finally, to complete a tour of the palace, you can hop on a chariot that is drawn by horses and go for a ride.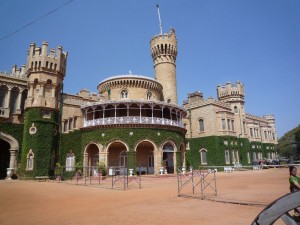 Additionally, Attara Kacheri, Cubbon Park, Vidana Soudha, Ulsoor Lake, Tipu Sultan's Palace and Fort, Jawaharlal Nehru Planetarium, Bangalore Iskcon Temple, Gandhi Bhavan, Bannerghatta National Park and the uber shopping malls are some of the significant sightseeing spots that are worth visiting.
Author Bio: Sandeep is an experienced travel writer and enthusiast blogger. He has explored many known and less-known places in India in the last 10 years. His experience adds to his expert knowledge on the best hotels, different travel routes through trains, flights, and road. He also specializes in off-beat places to eat and stay at. He also advises amateur tourists on travel tips.