Are you ready to experience the melody with HTC One M10? You might be thinking that how can be Smartphone melodious. Well, if it is a brilliant model of HTC then certainly you could experience the melody in the air. We know that all other Smartphone lovers you are also crazy to know about it. You can get a lot of related material on the internet, but the contradictory information coming from different sources would only confuse you.
The HTC handset was first launched in 2013; this model was followed by the brilliant HTC One M8. Now what would HTC new model offer? We know that you are very eager to know about the possible features of HTC One M10. It's quite right that you can get numerous articles on virtual pool about the possible specification and features of this captivating model.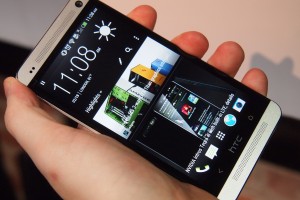 This article is based on bringing rumors and speculation about this handset in front of you. Our endeavour is do unveil the distinguishing features of this fabulous handset for our readers. Well, the speculation is that this captivating handset would be introduced in the market soon, say in February/March 2016. You might be surprised to find it with a very different name like HTC Two. A different naming system is suggested by HTC as it didn't want it to be compared with its previous model, HTC One M9. Everybody is aware of the fact that HTC One M9 was unsuccessful to impress the users and hence, faced poor sales. The chairwoman of HTC, Cher Wang herself apologized for this mistake. She further promised to always upkeep the quality of HTC handsets. So, the possibilities are to experience many enhancements and improvements in HTC One M10.
You might be wondering about its cost, let us tell you that if and only if it is the flagship model of HTC it would not come with much hike. A complete makeover in it, can drastically affect its price. HTC M8 at 550 pound and HTC One M9 at 579 pound, so HTC One M10 can be sold at 610 pound.  As we know that without a good processor a phone can't perform well, the faults in Snapdragon 810 marred the working of HTC One M9. In this model we can expect to see a speedy, excellent processor Snapdragon 820. It would probably have a remarkable appearance with its aluminum unibody, which could be waterproof. Since storage is a very important thing in a handset, it would offer numerous storage options with its 4GB RAM and 64/128 GB internal storage. In addition to the previous enhancement in the previous model it can also have on-board storage.
A 27Mp back and 5 Mp front camera is quite possible in this new model. An awesome battery of 3500mAh is quite probable in this handset. A report from China has said that it might have 6in screen with 2560×1440 displays and QHD resolutions.
It was all about the astonishing model HTC One M10. Keep visiting.