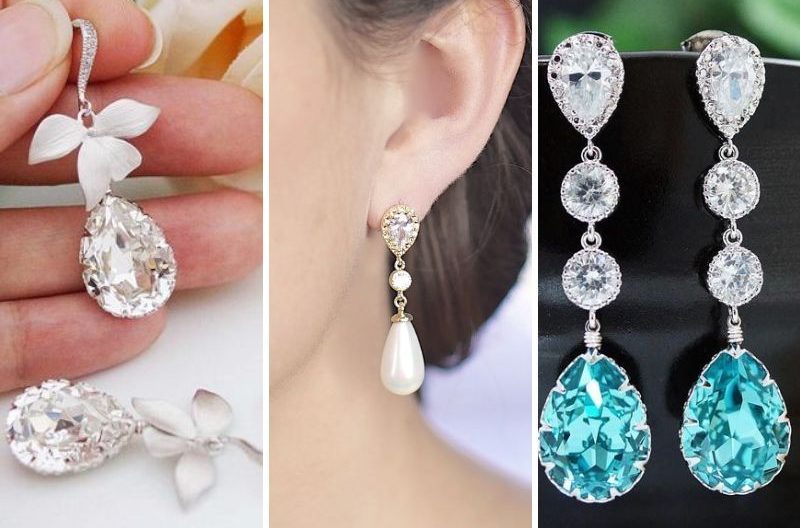 1,102 total views, 9 views today
It is the dream of almost every fashion-loving and trendy person to be in sync with the current on-going flow. As fashion and styling go together, it is a very challenging task to have the correct accessories on-board always, especially when it comes to a workplace. In fear of wearing outdated, too flashy or excessively noisy jewelry, few women refrain themselves from wearing anything extra at all.
Choose those daily-wear pieces of classic jewelry that will complement the outfit you are wearing, and also improve your overall look in the office. Try to keep it to a minimal so as to not have a bling that will ruin your formal and professional look. To become the centre of attention in any workplace, you need to remember the minimalistic approach. Go for simple, yet elegant pieces which will make you stand out among everyone else.
Jewelry suggestions
Earrings are the utmost necessary accessories whenever you are going for the workplace look. They work like a charm as they highlight your facial features while making that statement of recognition. Beautiful embedded studs, or small dangles that are light in weight and also let you flaunt them are recommended. If you are opting for stones, remember to choose the ones that are bold enough but not outrageous.
Where neckpieces are concerned, wear delicate ones which will be appropriate for your work environment. Avoid any big, flashy or out-of-place pieces as it will not be appreciated. A simple chain with a captivating pendant or a diamond necklace is capable of making you feel confident of the attire that you are adorning. You can also put in the gold aspect which is sure to make any woman feel like the boss she is.
Overworked and large bracelets can hinder any hand movements which will make it difficult for you to work. So, for the confident presentation and hand gestures to make the seminar successful, opt for elegant, classy bracelets or gold bangles designs in 20 grams. Do not go for anything that tinkles to avoid unwanted looks. Classic wristwatch or a gold bracelet can also make for a fashionable appearance. Also, when going for anything with gold, move forward with caution. The gold bangles price might actually vary in some stores than what it is supposed to be.
Lastly, finger rings can be the pitch for the compliments and feminine charm that you are looking for. Unique designs with engravings can be the crown to your style statement. You can also choose between different coloured stones to accentuate your look.
As important as it is to maintain the decorum of the office, you should not necessarily give up your styling. It is a part of you and your essence. Hold on to it tightly and if required, make the changes that suit your style as well as the environment you are in. Follow the trends and match your suiting according to your workplace for that unmatchable look.