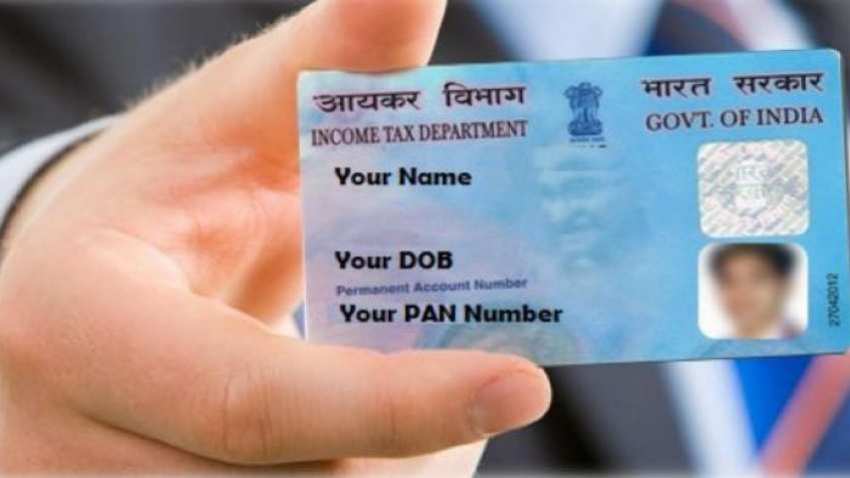 660 total views, 9 views today
There can be numerous instances that can leave an individual with loss of PAN card. In such scenarios, they will need to fill up a duplicate PAN card application so that they can avail a replacement of the identity document. It is common knowledge that the PAN card is directly associated with personal or business financial transactions.
Duplicate cards are provided by the Income Tax Department of India to individuals who have come across either of the situations –
Lost their card.
Theft of card.
Damage of card.
Change in information, etc.
Individuals who have come across such situations and are looking for ways to avail PAN card again can follow the below-mentioned steps and can learn how to get duplicate PAN cards.
Procedure for duplicate PAN card application
Applicants can apply from the official website of NSDL to avail PAN cards easily. However, they have to pay a PAN card reissue fee to avail a duplicate PAN card. This fee charged varies depending upon the location where the card needs to be dispatched (within India or abroad).
Despite this, individuals can evade paying such charges and follow up on the PAN card replacement process if they have a requisite insurance policy in place. For instance, Pocket Insurance & Subscriptions like Wallet Care offered by Bajaj Finserv can help the insured individuals avail financial compensation for the replacement as well as liaison assistance in the process to replace the PAN card.
Subsequently, the following steps are to be followed for applying through NSDL portal online.
Individuals should browse to the official TIN-NSDL website and select one of the two options as application type – "Changes or correction in existing PAN data" or "Reprint of PAN card." It is to note that individuals going with the former option will be able to revise information in the PAN card data which is not possible in the other cases. Therefore, individuals who want to avail the same card should choose the latter option.
Fill up mandatory information like Name, email ID, contact number, category etc. and Captcha before clicking the 'Submit' button.
A token number is generated following this step which is sent to the provided email Id and can be used as a reference number later.
Now, candidates should fill up the application form for personal details and choose their preferred mode of duplicate PAN card online apply amongst the three available options, such as
Physically forwarding application documents – The required documents should be attached with the acknowledgement form generated after making the payment and needs to be sent to NSDL official website via post.
Digital submission with e-KYC & e-Sign – In this method, an OTP will be sent to the registered mobile number associated with the Aadhaar card and the candidate doesn't need to upload any documents except digital signature at the time of submission of application.
Submission of scanned images with e-Sign – individuals can upload scanned images of the documents which will be then authenticated with an OTP sent to their registered mobile number or email ID.
Individuals should apply for duplicate PAN card by choosing between the two options if they need an e-PAN card or physical PAN card. In the case of e-PAN, they need to provide email ID where they will receive the digitally signed e-PAN card.
Contact details and other document details need to be filled before clicking on the 'Submit' button.
Following steps redirects user to the payment page which needs to be paid to receive an acknowledgement number.
Once the payment is made, duplicate PAN card application is complete, and users will receive the card within 2 weeks. Making payment for reissue of PAN card is mandatory.
However, individuals who have already availed card protection plan like the purse care can claim the payments made in the process.
Besides, apart from products like wallet care, individuals can also go for an identity theft insurance cover as loss or theft of PAN card can lead to identity theft and unauthorised third-party usage of the same. Stolen PAN cards can be used for fraudulent transactions and may put one in financial trouble.
Follow up on these steps to avail a duplicate PAN card with ease. Purchase a requisite insurance policy today to stay financially covered against such instances of loss or theft of your PAN card.
Read Also: Lost your Wallet? Immediate Steps to Take?