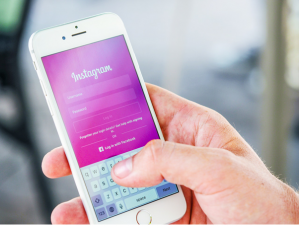 489 total views, 3 views today
In 2018, the Instagram global social network exceeded 800 million consumers. This is a huge audience, but the more attractive reason to include the network in your marketing strategy is the high commitment of people. Over 50% of active users browse their accounts daily, share photos and videos, and respond to publications, making the network the perfect foundation for a successful marketing strategy for your online business. Fervent Events will give you some tips on how to use Instagram for your business.
The most common problem with publishing content for your business is that there is almost no response from real customers and followers, especially if you are a startup and still a small business. In Instagram, however, reaching many people is easier and engagement is really high. Therefore, by publishing relevant content and using current hats, you can quickly and easily grab the attention and ultimately gain the trust of your current and future customers.
How do I enable the Instagram app in your store?
1. Sign in to your store's control panel and go to the Apps section. Select Instagram and click "Install"
2. Continue with the "Connect to Instagram" button to enter login information in Instagram and then click "Authorize" to allow access to your account.
After you've linked your account with the control panel, you need to set where, how, and which Instagram photos you see in your store. Use the following settings:
3.1. Global settings
If you enable this section, a section (similar to a product showcase) with photos from your Instagram account will be displayed on each store page. As for your business and product catalog, it's a good idea to see which photos from your account are visible on every store page.
Integration with Instagram
If you enable the last option Show on the product detail page, the settings you make here will also be visible on the detail page of each product. If you want the photos on the product detail page to be different from the section that will appear on other store pages, set the next options in the Product Settings section.
3.2. Product settings
enable this section if you want a section of photos from your Instagram account other than those you set up in the Global Settings window to display on the detail page of each of your products.
Integration with Instagram
Section Title – This caption will be visible above all the photos you want to show from your Instagram account.
Choose sort order – Select a filter from the drop-down menu to fine-tune the photos to see in the store.
Maximum number of photos – Choose how many images to display on the product pages and details.
Number of shots per line – Choose how many line shots to display on the product pages and details.
Show picture information (description, number of comments, and likes) – if you enable this option, each photo will see the description and the number of comments and likes in Instagram.
Follow us on Twitter and find us on HotFrog.