939 total views, 3 views today
The world is changing tremendously owing to the advancements in the field of science & technology. Nowadays, it seems to be quite hard to get rid of technology in one's life. Most of the people tend to praise about the technology gadgets which they utilize in their daily lives. Most of them depend upon it to get through their daily work, to get around, to perform the job and to acquire specific things. Technology is growing at a rapid rate so everything turns out to be a reality in today's life. Facebook is one of the important social media apps invented for the sake of connecting people from various parts of the globe. Other than that, facebook messenger seems to have a significant effect on a student's life.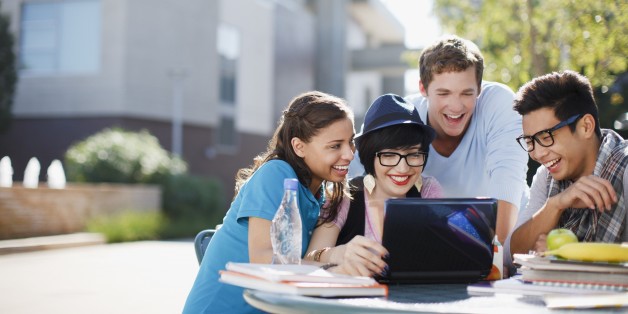 Significant Benefits Of Messenger Apps
There are plenty of advantages to using messenger apps. It aids in connecting people irrespective of where they are really situated. In colleges, students can able to send and reply to instant messages without involving in face to face conversation. Students can share their ideas and speak with their friends with aid of virtual conferences, share their thoughts and get good conclusion out of it. With aid of iMessage apps, you can able to collaborate with each other in terms of conversation, share a song, and decorate messages with stickers and many others. The messenger apps will have stickers which help the users to express themselves in rich ways by sending messages with stickers to their friends. Students can able to easily tap on the stickers in order to send to their dear ones.
How Messenger App Impact Students Life?
It is well-known fact that most of the students use Smartphone in their daily life. They also spend most of their time chatting with their friends through messenger apps. Other than that, they send text messages to either one or more friends depending upon your need. With increasing scope, time as well as the frequency of usage, the web technologies have begun to shape how people create & share content with others as well as enhance their way of communication as well. However, the social network has become quite famous amount youngsters and it has become highly prevalent application owing to the fact that they cater to the requirements of individuals towards socialization. These apps help the students to interact with others regarding their doubts, worldwide information, and many others in a trouble-free way.
Essence Of Messenger Apps For Students
These days, usage of Smartphone has greatly has made the student's life quite easy. iMessage app is the messenger application which works on idevice and it is widely preferred among students for sending multimedia messages such as videos, photos, audio as well as short messages. The messenger app comes with different purposes such as creating a social atmosphere, encouraging students to share, communicating with students and creating dialogue. Students can install the iMessage app online on their devices to reap extensive benefits out of it. Thus, messenger app is not only useful for the business person but also plays a major role in student's life as well.