Propelled by political stability and an enormous boom in globalization which has been ably complemented by young demographic dividend, India's growth rate in the last few years has been firm, if not booming— due to some economic reforms like demonetization and GST. Just a year ago, the Asian Development Bank (ADB) revised its outlook for the South Asian nation economy with the growth rate expected at 6.2% in the fiscal year 2021.
Where on the one hand, the government has been working progressively for the diversification in the tradable sector, developing infrastructure projects & inclusiveness— to drive good economic growth, enhance investments and encourage businesses and MSMEs in the country, on the other, cost-effective & ambitious plan of action adopted by top businessmen in India has led to a huge surge in the organized employment.
Although, establishing a successful business can be challenging, yet there is always something one can choose to do. As the business scenario is constantly changing all over the world, it would be interesting to know who rules the business domain in the country. Listed below are a few successful businessmen in India:
Karsanbhai Patel– An Indian Industrialist, Karsanbhai Patel is the founder of Nirma group with major interests in detergents, soaps and cosmetics. However, very few people know that Karsanbhai Patel started out mixing detergents in his backyard and selling them door-to-door on his bicycle. Today, his brand is one of the largest producers of soda ash in the world.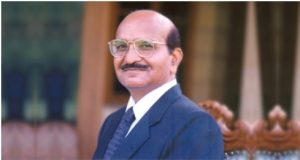 Sanjay Dalmia: He is one of the most successful businessmen in India and is the Chairman of the Dalmia Group of Companies, a Delhi-based business conglomerate. In his long successful diverse career that spans over four decades, Sanjay Dalmia has been serving as the Non-Executive Chairman of GHCL Limited. It was due to his efforts that Dalmia Healthcare Limited (DHL), a medical division of Dalmia Bros Pvt. Ltd. forayed into medical tourism in the early 2000s.
Samir Mehta: He is an Indian billionaire businessman. Samir Mehta has a stake in Torrent Power, division of the Torrent Group, which provides electricity to more than 3 million customers in his home state of Gujarat and two other states.
Vikram Lal: Two-wheeler tycoon VikramLal'sEicher Motors makes the iconic Royal Enfield motorbikes. He joined Eicher, the family company established by his father, in 1966. Eicher first started as a tractor manufacturer in India and eventually branched out into light commercial vehicles and then into heavy vehicles.
Anil Agarwal: He is an Industrialist, founder and Chairman of Vedanta Resources Limited. Anil Agarwal controls Vedanta Resources through Volcan Investments, a holding vehicle with a 100% stake in the business.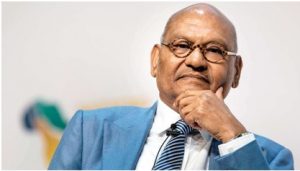 957 total views, 3 views today