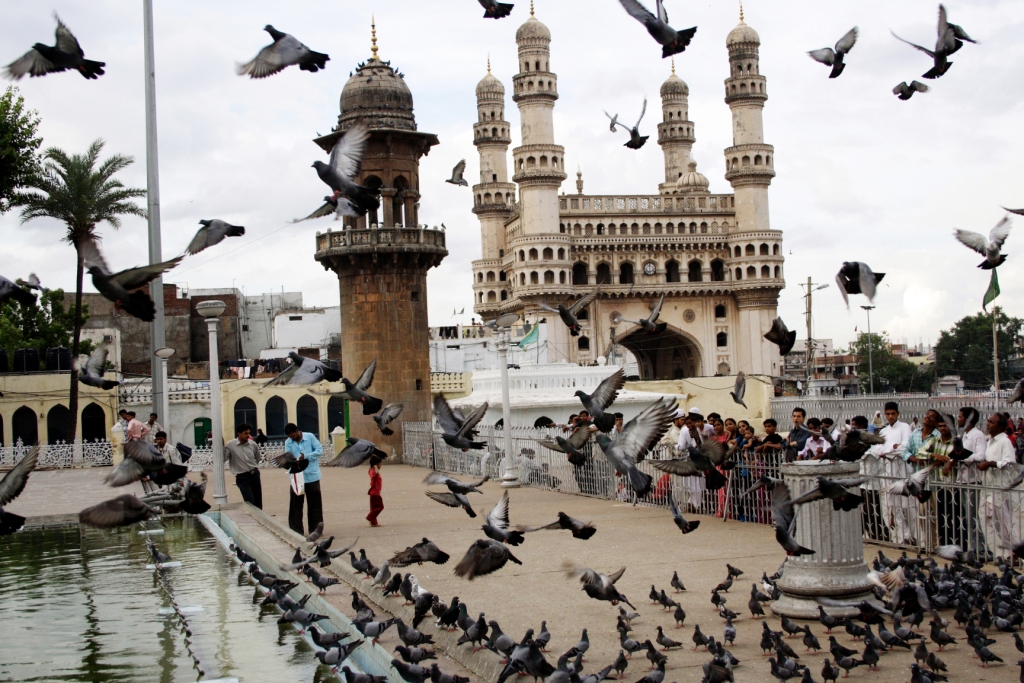 Hyderabad can be referred to as a foodie's paradise, hands down. When a local delicacy becomes the face of the city, it's bound to attract food lovers from all over the world. But not just the biryani, Hyderabad is also famous for an array of delighting desserts. Come, let's explore the sugary delights of Hyderabad.
The historical city of Hyderabad, was the seat of administration during the rule of Nizams and rivals other major cities like Delhi and Chennai in terms of its historical monuments. The city was also ruled by the Mughals and thus, carries a distinct charm which could be seen in its culture and cuisine. Hyderabad is hugely famous all around the country for serving the delicious Andhra cuisine, apart from its staple Biryani. Along with the local delicacies, the restaurants in Hyderabad are known for offering exciting world cuisine. Though the main dishes carry their own charm, the local desserts are equally delighting. If you're having a sumptuous buffet in Hyderabad, then its big lineup of desserts can put you in great dilemma.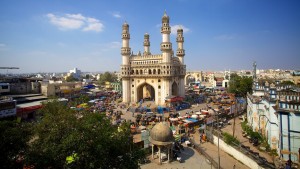 Each year thousands of tourists visit Hyderabad to get amazed by it's exciting monuments like the Charminar, but there are also equal number of people who visit just to entice their taste buds with its alluring cuisine. If you're too planning to go on a culinary ride, which makes for a short stay, you can choose among the various budget accommodations like Oyo rooms in Hyderabad.
If you talk about the sweet dishes of Hyderabad, there are some very peculiar ones which can be found here. Badam Ki Jali and Ashrafi, is one of the most savored sweet dish in the city. This sugary treat is made up of almonds (badam), sugar and milk cream, which is mixed as a batter and either frozen or baked in geometrically shaped utensils. Ashrafi, which literally means coins, is prepared in a similar manner and contains a hint of saffron. Both the items are popular among the kids because of their different shapes and contours, thus, giving a fun angle.
Paper Sweet or Pootharekulu, will surely take you by surprise. This sweet delight, which looks like a folded tissue paper is prepared from a batter made up of rice flour and jaggery. The batter is evenly spread on a pan, stuffed with few more crumbles of jaggery and slow cooked to make it crispy. After folding them into wraps, powdered sugar is sprinkled all over the dish. The best thing about Pootharekulu is that it doesn't gets stale quickly and can be stored in refrigerators for more than a month.
Gil-e-firdaus or Payasam is another famous delicacy from the Telgu culture and is prepared mostly during festivals. There are different versions of Payasam such as semia payasam, rawa payasam, and parippu payasam which makes for a yummy evening snack. Made from a yummy mix of vermicelli, jaggery and coconut milk, this sweet dish is also an integral dish during temple rituals and can be found being distributed as prasadam. Arisa is another popular sweet dish which can be conveniently prepared at home. Made from a batter of rice flour and jaggery, its preparation is similar to that to a parantha and is an integral part of Andhra breakfasts. Gavvalu is another yummy treat which is made from rice flour and milk. The dough is shaped into rectangular cube and fried in oil. After the oil dries up, it's dipped into hot, melted jaggery, where it soaks the sweetener. Gavvalu is a popular street delicacy and you can find food stalls selling it in every other corner of the city.
If these sugary delights have enticed your taste buds, you can plan your trip accordingly. You can easily reach through air, rail and road and there's no dearth of budget hotels in Hyderabad.
2,136 total views, 3 views today