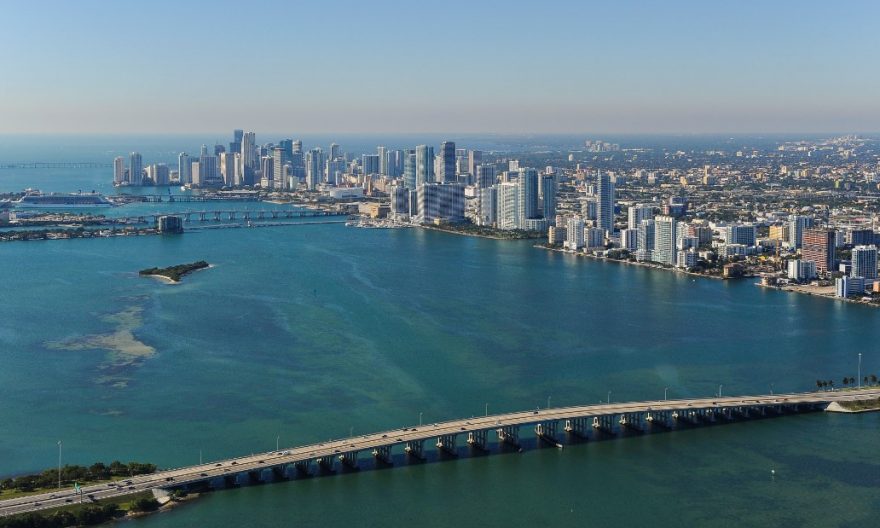 There are certain cities that millions of tourist return every year for years and years, or just many that visit them for the first time and those cities stay popular for ages and under the category 'the most touristic cities on the planet', names like New York, Paris, Rome, Tokyo, Hong Kong, Bangkok and more.
Everyone of those cities has the advantage and disadvantage as an urban location that contains within it's "wall" millions of people and embraced millions more every year.
What makes those city most popular? why are we coming back to those cities year after year? This article will try to answer these questions.
Diversity
Those cities offers endless diversity for a vacations, meaning, an holiday for everyone. Those cities fit themselves to any characteristic vacation you desire, they offers holidays for families with kids, attractions like children museums, for example History National Museum in New York, Harry Potter Studio Tour in London, or Kidzania/Mermaid Castle/Aquarium in Bangkok.
Those cities offers attractions for couples as well for romantic vacations, well, not really attractions more like romantic spots for you to celebrate your love, like rooftop bars, sunset location etc..you can check out almost every caffe shop in center Paris, rooftop bars in New York such as Yotel Hotel, or lebua State Tower in Bangkok and Asiatique Night Bazaar in Bangkok for beautiful sunset and romantic moment.
Some places offers also direct adult entertainment which aimed maybe to the lone traveler like red light districts in Bangkok, Soi Cowboy and Patpong, or red lights district in Amsterdam.
Hotels
The most touristic cities in the world offers also diversity hotels, those cities offers the most prestige and luxury hotels names like The Plaza New york, which is also a landmark, lebua State tower in Bangkok or Shangri La Hotel Bangkok, or Paris Hotel Le Royal Monceau Raffles Paris.
But not just luxury and expensive hotels, also unique and boutique hotels like Yotel Hotel New York at 42nd street.
One of the most chic attractions in the last few years relative to hotels are Rooftop Bars, which certain cities brought it to a new level, again NYC and Hotels in Bangkok as well, check out if you can yet again Lebua State tower in Bangkok or Bangkok Marriott Hotel Sukhumvit, or the Sky Bar at Centara Grand at CentralWorld Sukhumvit Bangkok and many more..
The idea to book hotel in those cities is to look at the hotels as part of the attractions of the city and not just a place to lay your head, then, your trip will be much richer more comfortable and perfect.
History
Those major cities contain much more than shops, modern attractions, good hotels etc..the cities offers a look on the local history, far history or modern one that define the city and even the country.
Rome is a good example for ancient history, within the city there are enormous monument such as The Colosseum or Victory Monument Emmanuel II next to Piazza Venezia and more..if we are talking about mid range time monuments and history we can look at Bangkok for a mid/modern range monuments such as The Grand Palace and all kind of Temples.
If you are more interested in modern history, so there are monuments such as Eiffel Tower and Victory Gate in Paris, and in New York there are modern history monuments that comes to life in a shape of building landmarks such as The Plaza Hotel, Empire State Building, Statue of Liberty and more..
You can observe and learn about the history of the destinations through strolling the streets, and of course through museums which usually the cities provide a respectable amount of.
Comfortable
Usually those cities are huge in terms of local population, most of them are capital cities, and they must be able to except millions of tourist each year so they have to be comfortable to move around by foot or transportation.
We go again to New York, In NYC they got the known subway that can take you almost everywhere in the city and also NY offers huge and comfortable sidewalks, NY actually known to be one of the comfortable cities to walk in.
And we go again to bangkok, now you will say Bangkok is one huge traffic jam (In center Bangkok), but there are an excellent solutions to that in a shape of upper walking passes in city center and also in different areas around the city, also BKK provide excellent public transportation such as the BTS which is the Skytrain and the MRT which is the underground system.
Summary
There are some major cities that we didn't include in the article, we have giving you in a quick look and a quick answer relative the question 'why those cities are most touristic cities in the world? attractions, history, shopping, comfort, hotels etc..by these categories that we just mention, those cities have the rights to be at the top.
Have a safe trip.
1,455 total views, 3 views today