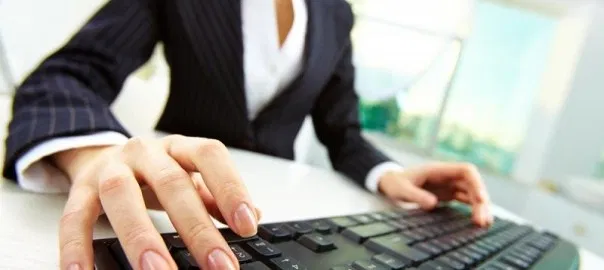 1,179 total views, 6 views today
Admin jobs in Singapore are wide and varied. Different organizations in the country, the larger ones or the smaller ones, irrespective of their industry domain, need to have the admin department to ensure that the administrative duties of the organization are carried out smoothly. However, the duties assigned differ as per the position of the administrator.
Three important admin jobs in Singapore
We discuss below the most widely demanded admin jobs in Singapore:
Office Administrator
One of the most widely demanded admin jobs in Singapore is that of the position of an office administrator. The duties of an office administrator are wide and varied. Usually, the job role is associated with human resources department. Most companies require candidates in office administration roles like as administering payroll and benefits, hiring new staff members, handling employee disputes, maintaining correspondence, answering and making phone calls, and so on. At senior level, an office administrator may also be responsible to oversee various budgets within a company, figure out operation costs, may also be in charge of billing and collections efforts etc.
Employers look for candidates with strong computer skills, proficiency in word processing and database software. Usually, employers look for candidates with a high school diploma, but larger organizations look for candidates with a bachelor's degree, preferably in business administration or a related field, in admin jobs as office administrator.
Admin jobs as office administrator in Singapore require skills such as Office Administration, Data Entry, Customer Service, Administration and Microsoft Office etc. The average salary for an Office Administrator in Singapore is S$32,159.
Administrative Assistant
Administrative assistants are another type of admin jobs in Singapore, where candidates are employed in a large range of fields, and they are responsible to provide various types of administrative assistance to other employees of the organization.
Admin jobs as Administrative assistants include duties such as running errands and fulfilling tasks of the other employees as they are assigned, perform duties, like as data entry, billing, accounting, inventory, correspondence, and record-keeping. They are also involved in sales, receptionist jobs and customer service tasks. Candidates should have strong typing skills and knowledge of Microsoft Office programs. Candidates should also have strong interpersonal skills to work well with both customers and employees.
Most employers in Singapore look for candidates with a minimum of a high school diploma. There are few organizations which prefer applicants who have an associate's degree or higher.
The average salary for an Administrative Assistant in Singapore is S$24,231. Administrative assistants in admin jobs like as Office Administration and Customer Service are paid above average, followed by those in the roles in Data Entry, Microsoft Excel and Microsoft Office.
Read Also: How to write a resume when you have no work experience
Executive Administrator
This is another type of admin job in Singapore where the candidates have to provide support to the CEO and other executives in the organization. Executive Administrator role is more like that of a personal assistant or personal secretary to the top-level managers, CEO, COO of the company.
Admin jobs of Executive Administrator include maintaining travel records, scheduling and arranging meetings and conference calls, attending calls, take part in meetings, coordinate lunches and dinners with business clients, maintaining correspondence of the senior professionals of the organization, and so on.
Since, the executive administrator has to be in constant touch with the senior level professionals and business clients, employers require candidates with a bachelor's degree. Most employers in Singapore look for candidates with experience in the relevant field, knowledge of basic computer software, including good communication skills, decision making skills in such kind of admin jobs.
Here, the essential skills requirement as per the job role includes Administration, Office Administration, Microsoft Office, Executive Support, Event Planning. The average salary for an Executive Administrator in Singapore is S$34,880. Skills in Executive Support and Event Planning are paid above the average pay scale. Microsoft Office, Office Administration and other Administration jobs are paid less than the market rate.