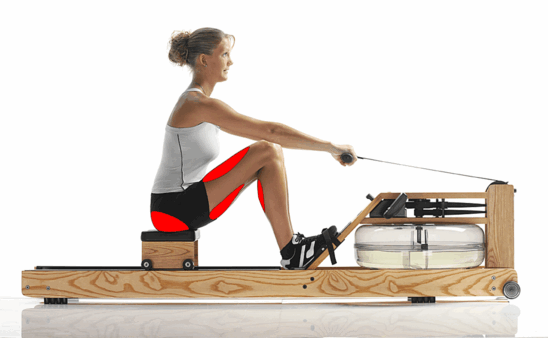 2,430 total views, 6 views today
Are you seriously contemplating weight loss, toning your muscles and stay fit? Then the WaterRower Natural Rowing Machine in Ash wood can offer you a well balanced complete body workout. Regardless of whether you want an intense exercise to tone your body or a daily exercise that would keep you fit, this equipment is a perfect tool to meet all your fitness needs. Besides offering a wide variety of programs to the user, its design and built are made to satisfy all types of training needs. Whether you are a hard-core fitness enthusiast or a beginner, you should be considerate about this rower machine owing to its design and durability that will keep you fit and active for decades to come.
A rowing machine that's one of a kind: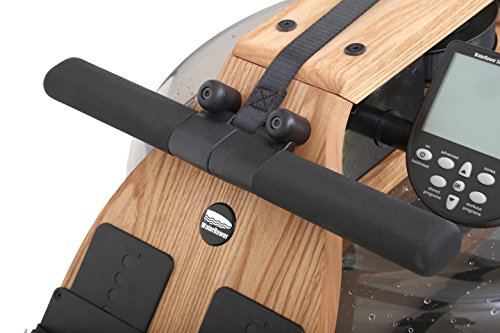 The WaterRower Natural Rowing Machine in Ash wood is handcrafted from solid elegant ash wood, that makes it even more beautiful and appealing than average rowing machines. The Honey oat stain finished in Danish oil offers a room for styling and makes the equipment aesthetically pleasing. Moreover, it also helps in a better sound and vibration absorption and distribution. So when you are at the throes of intense workout, this machine would guarantee a quieter and smoother workout.
This machine also comes with a WaterFlyWheel which delivers dynamic resistance and comfort along with allowing the user to select the required level of intensity. With its dual rail model and ergonomic seat you can rest assure that you are stable, safe and carry on with a smooth operation while workout. Above all these mind-blowing features, the WaterRower Natural Rowing Machine in Ash wood also features the S4 Performance Monitor which would be your constant companion to track your workout and optimise it while providing with detailed and accurate data when you row.
Dimensions and features that make the machine a perfect choice:
With its 20 inches height and 22.25 inches width, this equipment can rightly find a place in your home. You will be happy to hear that this machine can endure any weight below 350 kgs so no matter how out-of-shape people may call you, this machine will be able to get you in shape within a negligible time span.
The computer features an LCD S4 performance monitor that records intensity and duration of the workout along with stroke and heart rate. Plus it takes a note of total calories burned and distance covered during rowing. In addition to these, a host of other features like American Ash Wood frame, WaterFly wheel, ergonomic saddle and polar compatibility rank the machine among the top choices of fitness experts.
The makers of this WaterRower Natural Rowing Machine in Ash wood have thankfully included 5 years warranty on the machine frame and 3 years warranty on the components both of which can be extended upon request.
What would make you fall for this machine:
This top class rowing machine will last an eternity and thus getting it for your home can be deemed as a solid investment for the money spent. Unlike most of the average rowing machines available in the market today, this WaterRower Natural Rowing Machine in Ash wood will add aesthetic value to the ambience where it is placed. Besides combining style and durability, it is also capable of delivering an intense workout that can strain your muscles and you will start sweating within a short while. Though a bit pricey, this machine is an amazing piece of fitness equipment that's complete with the top class performance monitor.
Experts opine that this machine is a top notch professional rowing equipment which is so smooth to work on that you will hardly be able to realise how hard you've been rowing. The manufacturers have made this keeping in mind its adeptness in home usage which can offer a balanced and safe workout. If your pocket permits, you should be particularly considerate about this equipment for all its benefits and features and needless to say, the S4 performance monitor serves as a cherry on top of the cake.