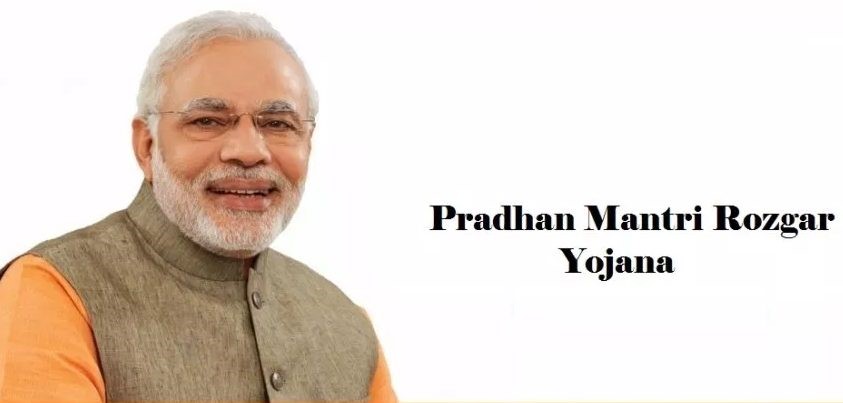 2,013 total views, 15 views today
As the unemployment figure in India has hit a new low at 44.60 million in 2019 from 40.26 million in 2014 – the country is witnessing the worst days of unemployment in both rural and urban areas. A significant share of these unemployed people is the nation's youth. To tackle this alarming problem, the Government of India has introduced the Pradhan Mantri Rozgar Yojana loan scheme to create employment opportunities for the youth. This, in turn, will contribute to the progress of the nation.
What is the Aim of the PMRY Scheme?
This loan for self-employed scheme has been introduced to help unemployed youth and facilitate them to generate stable jobs. Under the Pradhan Mantri Rozgar Yojana scheme, the country's unemployed youth will receive advances at a reasonably lower rate of interest. They can use this sum to invest in a business and start their line of employment and could help them to secure a stable job down the line.
Required Documents for PMRY 2019
The essential documents required to apply for Pradhan Mantri Rozgar Yojana loan scheme 2019 are –
A borrower must bear an Aadhaar card to prove his/her identity.
One must possess a certificate or mark sheet to confirm he/she is 8th class pass out.
Income proof from the Mandal Revenue Officer.
Residential proof.
Photocopies of the project profile.
Caste certificate (if any.)
Once you arrange these documents, it is time to know the eligibility criteria for Pradhan Mantri Rozgar Yojana scheme.
Here is a list of the eligibility terms of the PMAY scheme 2019 –
To apply for this credit, the borrower must be unemployed and within the age bracket of 18-35 years. However, recently, the upper age cap of minorities and women has been increased to 45 years.
You have to be a citizen of India and must a permanent resident of at least 3 years from the place where you are applying.
You must an 8th standard passed out.
The annual household must be at least Rs. 40000 and not exceed Rs. 1 Lakh.
Under special cases like service in the army, or physically-challenged, one will get exclusive benefits.
The applicant must not be a defaulter in payments before to avail this self-employed loan.
Alternatively, you can also avail a Loan against Property from lenders such as Bajaj Finserv. Though you may be able for a significant amount with a stable income, you can fetch a considerable sum if the value of your mortgaged property has high market value.
Plus, you can avail this credit facility with minimal documentation, quick approval and fast disbursal of the sum. You also enjoy flexible repayment tenor of up to 20 years. Before you avail this loan, make sure you have checked the eligibility criteria and the list of documents required to apply for a loan against property.
Bajaj Finserv also brings you pre-approved offers to existing customers. These offers are applicable on personal loans, business loans, home loans, among a host of other financial products. You can check out your pre-approved offer by sharing a few necessary details like your name and contact number.
Additional Read: How to Avail Loan for Unemployed?
The Process To Apply For Pradhan Mantri Rozgar Yojana Loan Scheme
The process is carried out both online and offline –
Online procedure
Step 1: Visit PMRY's official website.
Step 2:  Download the application form and fill the necessary details.
Step 3: Now submit the duly filled form to the respective NBFC or financial institution (with PMRY ties) and wait for the authority to confirm it.
Offline procedure
Step 1: To benefit from this loan for self-employed scheme, visit a branch of a financial institution or NBFC with ties to PMRY.
Step 2: After the interview and the documents verification, the committee sends the application to the higher authority for permission.
Step 3: After verification by the lending institution, selected beneficiaries are sanctioned the pre-determined loan amount.
With this information, you can now apply for a loan under Pradhan Mantri Rozgar Yojana conveniently. Alternatively, you can also use a loan against property to start your business operations. You can obtain a higher sum at low-interest rates by pledging your assets as collateral.