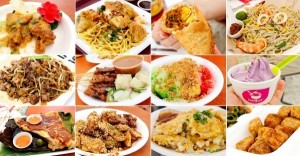 Restaurants, cafes, coffee and tea houses, bars, Irish pubs, and beer barns you will find plenty in Singapore! Expect a world-class cuisine here with many restaurants serving authentic North and South Indian food, down to a meal on a banana leaf! Besides, there are karaoke bars and dance clubs. The most popular cuisine found belongs to a particular ethnicity, with Chinese, Indian, and Malay food clearly defined. The "hybridization" of different food styles such as the Peranakan style, a mix of Chinese and Malay cuisine has added to the diversity of Singaporean cuisine.
Chinatown's Yum Cha Cha Restaurant
This restaurant offers calorific breakfast with salubrious dumplings and dim sum, especially good seafood, washed down with green tea or get a delectable kick sipping Chinese coffee. Wander past restored colonial shophouse facades to Thian Hock Keng Temple one of Singapore's oldest and most lavishly decorated holy houses. Go for the real Singapore Joo Chiat Foodwalk, where you could eat your way through Joo Chiat- Katong district learning about how Singaporeans work, live, play and Pray.
Kim's Place Seafood and Raffles Hotel's Tiffin Room
It serves amazing crabs prepared however you please and a huge variety of seafood dishes. The Guan Hoe Soon Peranakan Restaurant offers Peranakan cuisine prepared by a master chef, with desserts to die for. In Singapore, there's Al-fresco dining, Afternoon tea and English tea that you can find at the Raffles Hotel's Tiffin Room which is quintessentially English. In the elegant and lofty Tiffin Room, it's easy to slip back into Singapore Past. High tea here includes a mix of petite finger sandwiches, freshly baked pastries and soft, moist, scones served with clotted cream and sweet homemade jams. East and West meets here in, local dishes such as curries. Singapore Holiday Packages includes visit to this amazing food joint.
The Marmalade Pantry
Based in the mega mall that is ION, Marmalade dishes up a big dose of casual chic, with its French pantry style fare. Relaxed yet buzzy, this place is perfect for a catch up with friends, of course you may be accompanied by your family or your beloved. Its non stuffy ambience makes for a great lazy weekend choice…… You would love the mutton and horseradish sandwiches, shrimp finger sandwiches, and crumbly, buttermilk scones served with clotted cream and jams…… But, the real winner here are the cupcakes.
Fusion Cuisine
Fusion food lovers can go to McDonalds, Burger King, KFC, Long John Silver's, MOS Burger and Yoshinoya outlets, as well as restaurants serving Japanese, Indian, Malaysian, Indonesian, Mongolian, Chinese dimsums, Cantonese cooking, seafood, Sichuan, Taiwanese and European cuisine and also specialising in Belgian, Danish, Italian, Irish, French, German and Spanish dishes……. Sprawling hawkers sell a  delectable variety of food, that suits every pocket. Hence versatility is evident to suit every pocket! The Indian Curry House, Brinda's Restaurant, Kashmir- a Culinary Paradise, Chatmasala, Dawat Tandoori, Taj Authentic Indian Cuisine and Amirtha's Indian Banana Leaf Restaurant are a few of the many restaurants serving authentic North and South Indian food.
2,444 total views, 3 views today